How a Family of 2 Eats for $150 a Week in Bentonville, Arkansas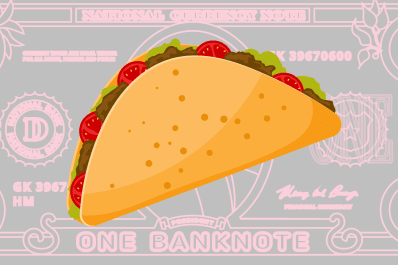 (Image credit: GettyImages)
Welcome to Kitchn's Food Budget Diaries series, where we show you how people around the country spend money on what they eat and drink. Each post will follow one person for one week and will chronicle everything that person consumed and how much it costs them.
Name: Sarah
Location: Bentonville, AR
Age: 25
Number of people in family: Me and my fiancé, Matt, and our two pups, Calvin and Sally
Occupation: Me (Project Manager), Matt (Inventory Manager).
Household income: $85,000
Weekly food budget: $100 (we also budget $200 each month for eating out).
This week wasn't a big grocery shopping week for us. I used a lot of food that I bought from the previous week, so I'm including those receipts up front now before I start my diary.
Family Farm
Sirloin Steak, 1.17 pounds: $14.04
Total: $14.04
Walmart
Quinoa: $4.96
Taco shells: $1.00
Havarti, 7 ounces: $2.84
Packaged salad: $2.98
Bagged kale: $2.78
Black beans: $.72
Tomatoes: $1.96
Green chilies: $.72
Sea salt: $4.48
Olive oil: $7.96
Dried pasta: $4.14
Cucumber: $.68
Cilantro: $.88
Mini sweet peppers: $2.98
Bulk lemons: $1.00
Bulk limes: $1.00
Jalapeños: $.09
Roma tomatoes: $.58
Avocado: $1.60
Onions: $.65
Winter shiner: $8.23
Total: $52.23

Day One: Sunday
10:34 a.m. Sunday is usually my productive day, but I'm honestly not feeling it today. It's still super dark and rainy out, and I really just feel like watching Unbreakable Kimmy Schmidt or The Office all day.
For "breakfast" I have some leftover cold brew I got the following day to try and perk up a bit.
2:13 p.m. My plan to wake up with some coffee did not go well. I've already planned out my meals for the upcoming week, and don't really want to go to the store today, but I might venture out if the rain lets up.
5:47 p.m. It is still raining, so I make the executive decision to not go to the store today. I just place my grocery order online through Walmart Pickup, and plan to get it on Monday during lunch.
6:27 p.m. Matt and I decided to snack on crackers and use up the last of our peanut butter. I add a bit of honey to my crackers for a bit of a sweet treat.
8:14 p.m. Matt bites the bullet and starts to heat up some leftovers for us. We throw together some leftover taco fixings from the past week, and make some pretty yummy nachos. We used the last of our slow cooker salsa chicken and add some cheese, salsa, pickled jalapeños, and olives. The salsa recipe makes a ton of salsa, so get ready for some yummy leftovers!
Get the recipe: 2-Ingredient Slow Cooker Salsa Chicken from Gimme Some Oven
Day Two: Monday
7:32 a.m. I am up (Matt gets up for work and leaves around 6:30 or 7) and I drink a glass of water to kick off the day. Matt and I are both not very big breakfast people; I usually just have a cup of coffee or tea at work.
8:34 a.m. I get to work, and am greeted with a wonderful surprise: One of my friends brought me two-dozen eggs from her grandma's farm! We love cooking big brunches on Sunday, so these will definitely come in handy later this week.
9:18 a.m. I finish my first cup of coffee for the day. Our office provides free coffee; we have a really cool coffee robot that can make a lot of different drinks (hot cocoa, lattes, mochas), but I always stick with a double-shot Americano.
12:04 p.m. I swing by Walmart to pickup my grocery order. (You just call the store, give your name and order number, and they bring everything out to your car and load it for you!) and head home for lunch. I make a quick sandwich for lunch, let the dogs out, and head back to the office. Matt meets me at home and I make him a sandwich too before he heads back to work.
Walmart
Crumbled feta, 4 ounces: $1.72
Sweet potatoes, 1 pound: $1.28
Black beans, 15 ounces: $0.72
Taco shells, 5.8 ounces: $1.00
Blueberries, 10 ounces: $2.98
Asparagus, 1 bunch: $5.94
Tri-color quinoa, 16 ounces: $3.68
White sandwich bread, 24 ounces: $1.98
Garlic & herb chicken breast (sliced), 1 pound: $6.98
Lemons: $1.00
Cherry tomatoes, 12 ounces: $2.98
Total: $31.62
3:44 p.m. Someone in the office made ooey-gooey butter bars which I have been resisting all day, but they are calling my name. I nab a corner piece and finish it off with a Peach-Pear La Croix (also supplied by our office).
6:04 p.m. Matt is playing cornhole (or baggo) outside with a friend, and I start meal-prepping my lunches for the rest of the week. Matt usually just sticks with sandwiches throughout the week, so I don't really have to prep anything for him. I always like to make a large portion of grains (I did quinoa this week) and roasted and raw vegetables. The veggies are easy to mix in with lunches or dinners or just eat for snacks.
7:54 p.m. Matt cooks up a sirloin steak we got from the farmers market on Saturday and he tosses mine with some sweet peppers I bought last week. We add some asparagus to the side, and we have an amazing meal!
Get the recipe: Sautéed Asparagus with Lemon from Martha Stewart
10:34 p.m. We are headed to bed and I grab a handful of blueberries as a little nightcap.
Day Three: Tuesday
8:38 a.m. I have an Americano from the coffee robot at the office, and snack on a granola bar from the office snack bins.
10:50 a.m. I have my second coffee of the day; I guess I needed a little more pep in my step today.
12:01 p.m. I brought my lunch today from the stuff I prepped last night. I made a yummy quinoa salad with sautéed kale, roasted sweet pepper, roasted grape tomatoes, cucumber, and feta. We had a lunch-and-learn seminar today so I also grabbed some grapes and strawberries for a dessert. Matt makes a sandwich for lunch and grabs some chips from work.
Get the recipe: Kale and Quinoa Salad from Food Network
5:30 p.m. Matt picked up the whole house today, so I am feeling much less stressed about cleaning up the kitchen mess I made last night. I munch on a few blueberries and extra cucumber.
7:30 p.m. Since Matt cleaned up the kitchen, I decide to cook dinner tonight. I have some frozen ground chicken that I got last week, so I thaw that out and make a breakfast-for-dinner spread with the eggs I got on Monday. We do sautéed ground chicken, eggs (scrambled for Matt and over-medium for me), kale, and some leftover peppers. We both top our plates with a hearty dose of hot sauce (Matt goes for Louisiana and I go for Cholula).
Day Four: Wednesday
9:07 a.m. One of the girls in my desk clump brought in some leftover coffee grounds, and we make a pot of coffee in my French press instead of using the coffee robot. It's super nice to get free coffee at work, but the French press with flavored coffee feels like a treat!
10:50 a.m. I have a pretty full day of meetings and spreadsheets, so I putter downstairs to grab an Americano from the coffee machine., I also grab a little orange that is in the kitchen (our office has a lot of free snacks like chips and fruit we can eat) to tide me over until lunch.
The fiancé has some cucumber slices for a snack.
12:01 p.m. I head home for lunch and eat some of the leftover quinoa salad I made on Tuesday. To stretch the salad a bit more, I also add a baked sweet potato to the salad. Lunch hack: Microwave your tater to save some time! I like to eat the quinoa salad cold, so the warm sweet potato adds a nice touch.
Matt had a meeting during lunch and they catered pizza, so he has some of that for lunch, and even brings a few slices home for leftovers.
7:47 p.m. For dinner tonight the fiancé is cooking one of my favorite meals: ahi tuna steaks! We try to pick them up from Fresh Market when they go on sale; we scored these last week for just $4.99 each. One of the biggest ways we try to reduce our eating-out budget is by recreating our favorite restaurant meals at home. Matt uses a grill pan to get a nice crust on the outside of the steak, and bakes some asparagus with lemon as a side.
Get the recipe: Grilled Tuna Steaks from Food Network
The steaks were pretty big this week, so I have a few slices of tuna that I can use on Thursday's salad (yum!).
Day Five: Thursday
9:35 a.m. This morning, along with my usual cup of coffee, I brought some blueberries and carrots from home to snack on. I am just not a very big breakfast person, so I usually just snack on these vegetables and fruits throughout the day until lunch.
10:27 a.m. I switch up my coffee a bit, and end up making a green tea for my second caffeine boost of the day.
1:12 p.m. I eat the last of my quinoa salad today, but I top it with some leftover tuna from the night before. Seafood is always a bit difficult to heat up, so I just get a skillet at home really hot, and drop the steak in for a few seconds to warm up. The tuna is great with the cold salad!
Matt eats some leftover pizza for lunch along with some cucumbers and bell peppers.
8:30 p.m. I found around a pound of leftover ground beef in the freezer that we bought a few weeks ago, and decide to cook that up for the rest of the week. Matt and I will eat the plain ground beef in taco-y recipes, with salads or pasta. I started thawing the meat this morning, so we are good to go!
Tonight Matt eats some ground beef with taco shells, olives, and some shredded cheese. I make a quick grain bowl that I can also take to lunch on Friday. I mix the ground beef with some black beans, baked sweet potatoes, and add some quinoa for a more filling dinner. I don't usually follow recipes exactly, but was recently inspired by recipes similar to this bowl recipe.
Get the recipe: Sweet Potato Black Bean Quinoa Bowls from Joyful Healthy Eats
Day Six: Friday
8:42 a.m. Matt and I each take some blueberries to snack on for breakfast today. I grab a coffee downstairs at the office, and get to work! Our office has summer Fridays so I usually get to head home around 1, but that does mean I've got to knock out a few projects before I leave for the weekend.
9:38 a.m. I grab a second cup of coffee on the way to a meeting, and also grab an orange to snack on while I work.
12:15 p.m. I heat up my lunch of leftovers (I eat the same grain bowl from last night) there is some extra avocado ranch from Chick-Fil-A in the fridge so I add that and some Fritos from the snack bins to make a taco-type salad.
1:23 p.m. Matt just got home from work and makes a quick sandwich for a snack with some chips.
3:30 p.m. Matt and I snack on some cucumbers, carrots, and blueberries before dinner.
8:45 p.m. We super caught up with binge watching some new Netflix shows and almost forgot to eat dinner, so I just make us a big bowl of leftover ground beef, pasta, and sauce to snack on with some veggies.
Day Seven: Saturday
10:07 a.m. Matt and I are both up (I am the late sleeper; Matt's been up for hours and is already back from work and playing some video games) and we decide to walk downtown to enjoy the farmers market.
10: 55 a.m. We walk around a bit, but I really can't think of any meals to put together yet, so I end up just buying a bouquet of flowers and Matt and I split an ice cream cone at the Spark Café (Walmart's soda fountain). Matt pays, but I think the cones are only around $2 each.
Spark Café
1 ice cream cone: $2
Total: $2
We have a separate budget for eating out so that comes out of that budget, not our groceries.
11:23 a.m. One of our friends calls us to get some brunch with them, so we suggest heading to Pressroom since we are already downtown.
11:57 a.m. We all sit down to brunch and order a round of mimosas. Matt gets the chicken and waffles and I get the avocado toast with a side of bacon. Our friend offers to pay for our meals since we picked up the tab at the restaurant last week (we happily oblige).
2:45 p.m. Matt and I wake up from a little cat nap, and decide to play some cornhole in the backyard. We invite a few friends over and I make us some sandwiches to hold us over until dinner.
7:30 p.m. We're pretty exhausted and really don't feel like cooking, but since we ate out for lunch, we decide to scrounge up something. We don't really have any meat left, but I make some toad-in-a-hole sandwiches with the last of our bread and some of the eggs from Monday. I add some shredded cheese and hot sauce on top. There is a sprinkling of ground beef and chicken left over from meals this week, so I also add that on top.
1. How did you set your food budget?
Since we are planning and saving for our wedding this year, Matt and I decided to make a conscious effort to start reducing our food costs. This really happened after we realized how much we were spending on groceries and eating out, but were still throwing away so much food.
We buy a lot of staple things every week (sweet potatoes, black beans, salad mix, taco kits, and fresh fruit) so I usually have a shopping list of those regular items saved on Walmart's grocery pickup site.
We are both really lucky that we work at jobs that have a lot of food perks. His office has a lot of lunch meetings, and my office always has snacks, which means we often don't have to buy that stuff ourselves.
2. What are the kitchen ingredients you can't live without?
I love roasted veggies and blueberries. I did a Whole30 at the beginning of the year, and it really helped curb some of my cravings for really sweet stuff. Now if I am in the mood for something sweet, I just grab a handful of blueberries (and as a great bonus, the dogs love them as little treats!).
I also don't think we could make our food budget work if we didn't live so close to a Fresh Market. They have great deals on really nice meat; their chicken breasts and ground beef are just $2.99 per pound. They also usually have good deals on tuna steaks for around $4.99 each.
3. What's the budget recipe you always rely on?
Our go-to easy, budget recipe is tacos! We usually make them every Tuesday, so we are always getting ground beef and taco shells. I buy a little extra meat (around one-and-a-half pounds) and make the leftovers into a taco salad I take for lunches (I add in corn, avocado, tomato, salsa, and pretty much anything else I can find in the fridge).
I also really like grain-based salads. They fill you up and you can mix in pretty much anything. Fruit, veggies, meat, cheese, nuts — the possibilities are endless.
At Kitchn we believe setting a food budget for you and your family is an essential part in getting your financial life in order. Don't know where to start? We have a guide for that. Want to share your food budget diary with Kitchn? See how here.