6 Kitchn Editors Tried Whole30, and Here's What Happened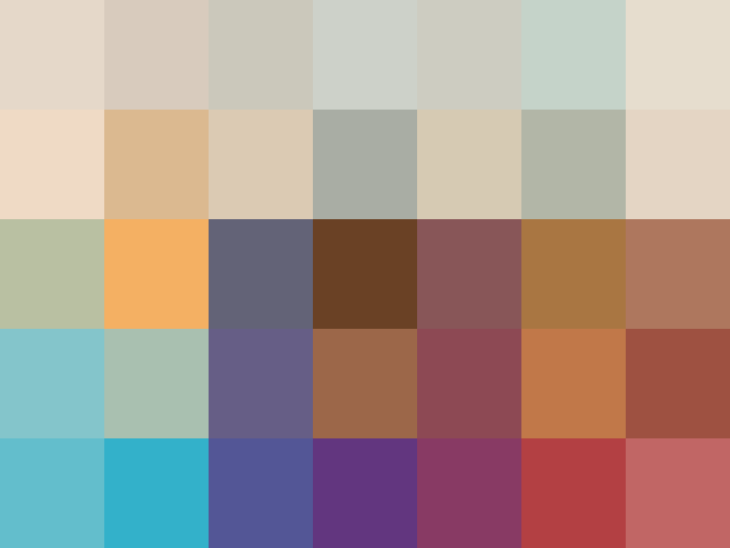 Throughout January and February, six Kitchn editors tried out the Whole30 program for the first time. In case you're not familiar, Whole30 is a program where you cut out added sugar, grains, alcohol, legumes, dairy, carrageenan, MSG, and sulfites for 30 days. The program is supposed to help you reset and refocus on food and figure out what makes you feel good.
A couple of our editors loved the program and completed the full 30 days and reintroduction, while other editors had major problems with the program and decided to quit midway. Whole30 is different for every person who does it, and everyone's experience is valid.
Here's what each editor has to say about their experience with Whole30.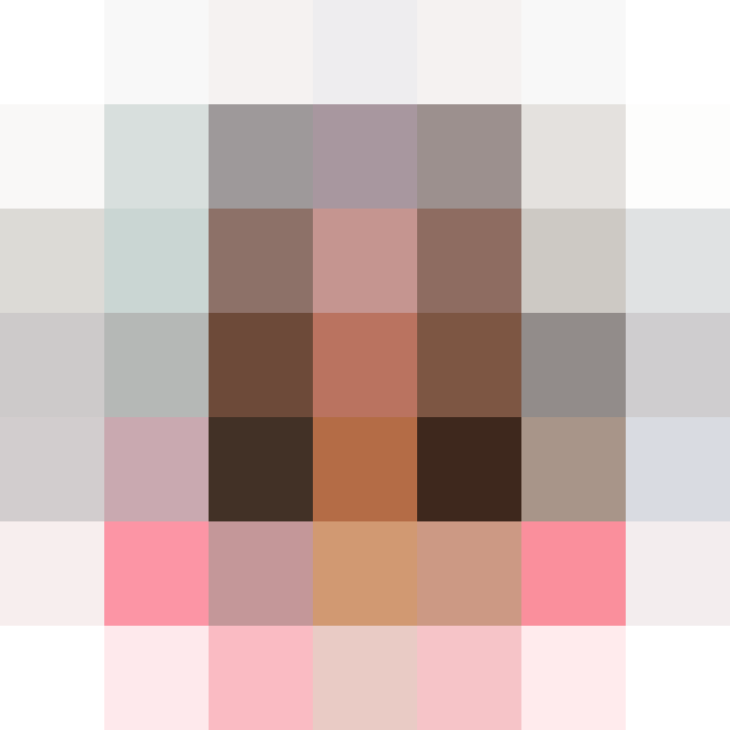 Christine finished the program and only cheated a little bit. She was pretty bored during the 30 days, but thought getting rid of the consistent bloat was great.
I finished Whole30, but I did have to cheat when recipe testing for work. I only took small bites.
What was your experience like? It's no joke. The first week I felt great, second I had headaches (probably from sugar withdrawal), and the last two weeks I was just bored. I had more energy during week four, but don't think I ever had "tiger's blood."
What was hard? The worst part of the whole program was that if you wanted a lot of variety, it meant a lot of cooking. Our grocery bill went up because we bought more meat and veggies. We couldn't rely on cheaper things like bread to fill up. Not going to out to eat was also hard, especially socially; we invited people over instead.
We did the reintroduction in about half the time due to social events and birthdays, and I had a headache after a slice of cake. No big sensitivity to anything, but the general feeling of bloating started to come back when eating non-Whole30 foods.
I find myself more mindful about what I eat, and really asking myself if I am hungry instead of mindlessly snacking.
Would you recommend Whole30? I would recommend Whole30 to people who have sensitivities and want to find out what they are. I lost a few pounds; my husband lost more. I didn't feel deprived or all that hungry and would do it again, but maybe only for two weeks as a reset or to lose a few pounds. I find myself more mindful about what I eat, and really asking myself if I am hungry instead of mindlessly snacking.
Will you ever try it again? I think I'll try to eat Whole30-ish during the week, but let myself enjoy other foods on the weekend. I also learned that eating the same things a lot is okay and that my body prefers a little routine.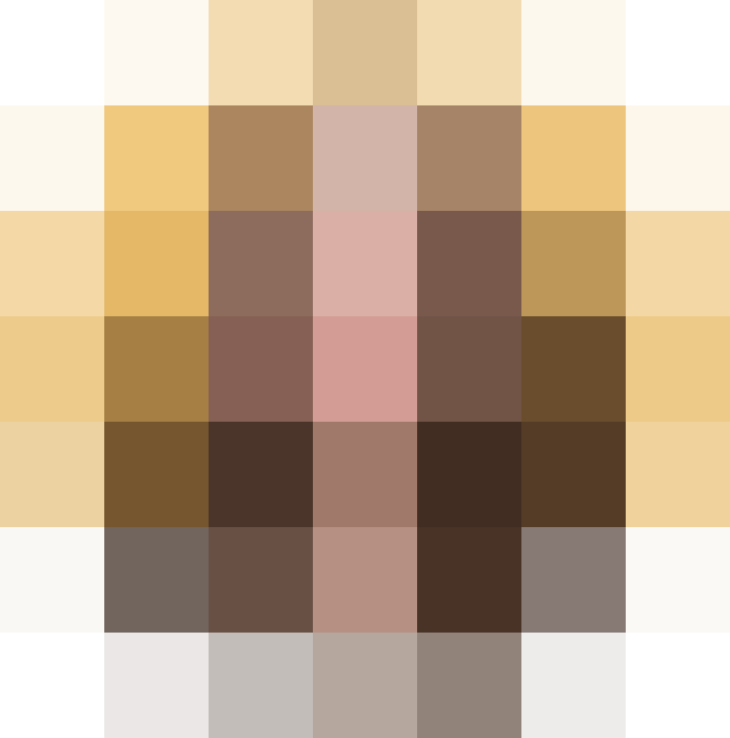 Overall Meghan felt grumpy during the program. She quit on day 28, and doesn't feel like it was the kindest of elimination diets. But, she thinks it could work for some people.
I did 28 days of Whole30. Not blaming Kitchn or anything, but having to do a brownie taste test was the demise of the program for me. I did go back to eating mostly compliant for the week following that, but I started reintroducing whole grains like corn and oatmeal.
What was your experience like? I was pretty grumpy throughout the program. I slept more and better, but I also felt like I was tired a lot. I never got that upshot of energy that many people rave about.
I did a modified reintroduction introducing whole grains first rather than bread or dairy. I stayed away from sugar (save for that brownie taste test) and wine for about 10 days after I had "finished" the program.
I have a lot of problems with Whole30. It's promoted as a way to improve your relationship with food and what your body craves, and it's reportedly not about weight loss at all, but I didn't find this to be the case. It's really hard to get adequate calories in just three meals a day. I know that food journaling or tracking is discouraged during the 30 days, but it is a practice that has made the most positive impact on my relationship with food in the last five years, so I also wasn't ready to give it up.
How can you truly improve your relationship with food if you don't have grace around mistakes?
I feel like the language ("compliant" and "clean") and the rule that if you slip up — say accidentally eating a sausage you thought was compliant, but has sugar — you're supposed to start over at day one have the potential to cause shame and guilt in a way that is unhealthy. How can you truly improve your relationship with food if you don't have grace around mistakes?
I also felt like encouraging the use of compliant bars over smoothies to be a bit confusing, maybe even hypocritical. Larabars and RX bars are pretty high in sugar (even if it is in the form of dates), while smoothies can be low in sugar and filled with vegetables, so I'd just much rather have a smoothie in an "emergency" than eat what equates to a "clean" candy bar for me.
Also? The cost. Also, I have some big feelings around the cost of Whole30. There's something almost painful to me about looking at my fridge overstuffed with produce and knowing that many people — people who might actually benefit from doing an elimination diet — will never have access to the Whole30 materials or the means to buy mostly organic meats, vegetables, fruits, and new fats like ghee and coconut oil. The program also assumes that you know how to meal plan, shop, prep, and cook 95 percent of your meals from scratch.
Would you recommend Whole30? All that being said, I might still recommend Whole30 depending on the person's objectives. I set out to learn about Whole30 and to eat more vegetables and I accomplished both of those goals. I also got out of a cooking rut as a result of the program. I think if you're trying to pinpoint an irritant in your diet, Whole30 is a great way to do that.
But if you're trying to lose weight or improve your relationship with food, I think there are better programs for that."
Kelli quit on day 26, but it wasn't because she didn't like the program. In fact, she thought it was a success and plans on doing it again in the future.
Whole30 was a success for me. There were highs and lows, but I definitely enjoyed it, learned a lot about myself and my eating habits, and I slept better than I have in a long time (maybe ever), and I will definitely do it again.
This was a super hard choice, but I ended up stopping after day 26 because my husband and I made last-minute plans for a long weekend away upstate. I knew I'd want to eat at some of my favorite restaurants, and I also really wanted to give myself enough time for a solid reintroduction before going off the wagon.
I was most interested to see how my body reacted to gluten and dairy, and gave myself enough time to reintroduce them one by one. I had a hunch I wouldn't respond well to dairy, but dairy was fine; I was surprised that gluten really bothered me when I ate it again.
What was hard? By week three, the cooking fatigue was real, and I was kind of over it. I didn't take advantage of the slow cooker and big-batch cooking as much as I could have (and will definitely do next time around). I was also testing a bunch of recipes for the site, so combined with prepping three meals a day, it just felt like a lot.
How did you feel? All in all I felt really great during Whole30. At the beginning I prepared myself (and my husband) for having serious cravings and getting cranky, but it never happened. Aside from cream in my coffee (which I replaced with ghee and coconut butter, and still use because it is amazing!), there was nothing I truly craved or missed. It also helped a lot that my husband, brother-in-law, sister-in-law, and a bunch of coworkers were all doing it at the same time, so I felt like I had a really good support system.
I really wanted Whole30 to be a success for me and my family, so I put a ton of time (in hindsight, more than necessary) into meal planning. I don't always enjoy eating the same food over and over, so I kept my weekly plan varied with lots of options to repurpose leftovers into new totally new and different meals.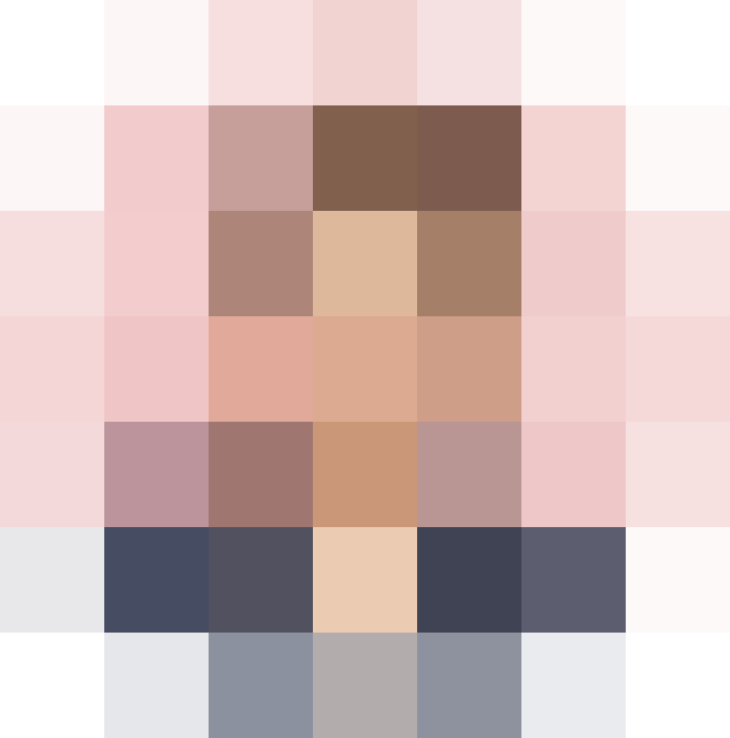 Geraldine went the Whole30-ish route because her goal was just to eat healthier. Social obligations kept her from completing the program.
Having done an elimination diet in the past — as prescribed by my doctor — I was less motivated by this idea of learning about what works and what doesn't work for my body and more by the idea of eating healthier. I was really thrown by not being able to eat grains or legumes, as these are big staples of what I consider to be my normal, fairly healthy diet.
What was hard? I also had a ton of social obligations that meant I started late and also made it difficult to stick with the program — and I didn't have anyone at home to keep me on track. So all of those together resulted in a week of Whole30 and several weeks of Whole30-ish. And I feel fine about that. The one thing I wish I would have been better at was sticking to my guns re: drinking.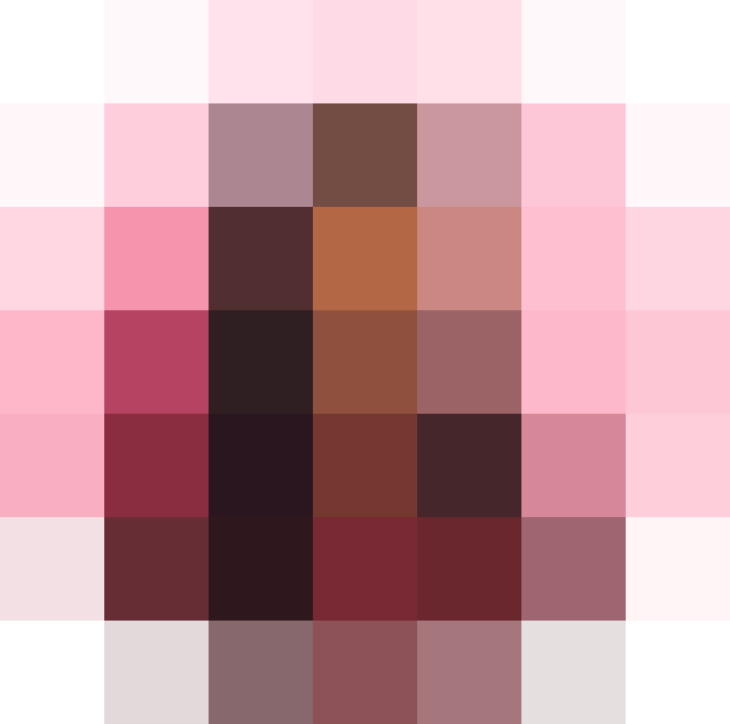 Hali could never get behind the SWYPO rule, but thinks there were a few positives — like cooking more — that she really enjoyed.
Oh, Whole30. It wasn't right for me from the beginning and I suppose I should have fully acknowledged that going into it, but I'm so easily seduced by a challenge.
What was hard? The first week of Whole30 was an absolute mess for me. I basically forgot how to feed myself because I was so concerned with being compliant. Now the word "compliant" makes me break out in hives. I made a bunch of Whole30 recipes that were, to be really honest, quite ugly and as a result I didn't want to eat them. I like pretty food!
What helped? On week two I made a concerted effort to make foods I wanted to eat and that were visually appealing. That meant keeping it simple with proteins and lots of veggies. I even started a personal Instagram to document them because it's 2017 and this is the way the world works. (It's not a public account so I have zero remorse about that decision.) Making food that looked good did help, but it didn't save me.
Oh, Whole30. It wasn't right for me from the beginning and I suppose I should have fully acknowledged that going into it, but I'm so easily seduced by a challenge.
Why (and when) did you quit? Day 15 rolled around and I was just spending way too much time obsessing over compliancy. It brought out some extremist tendencies in me, and that's when I knew it was time to quit. The same spirit of conquest that made me try Whole30 helped me make the decision to stop the program. I approached it with a degree of irreverence from the very beginning because the amount of dogma around it was off-putting. I just can't fully wrap my head around the SWYPO concept.
To be fair, 15 days or so on Whole30 wasn't without its positives. I was cooking more and I had so many meaningful conversations with coworkers I hadn't spoken much with who were on the program as well. So many conversations were started with truly thoughtful inquiries on how someone was doing and that was pretty remarkable. I don't think I would have lasted 15 days if there wasn't a very accessible community of people in my life doing it with me.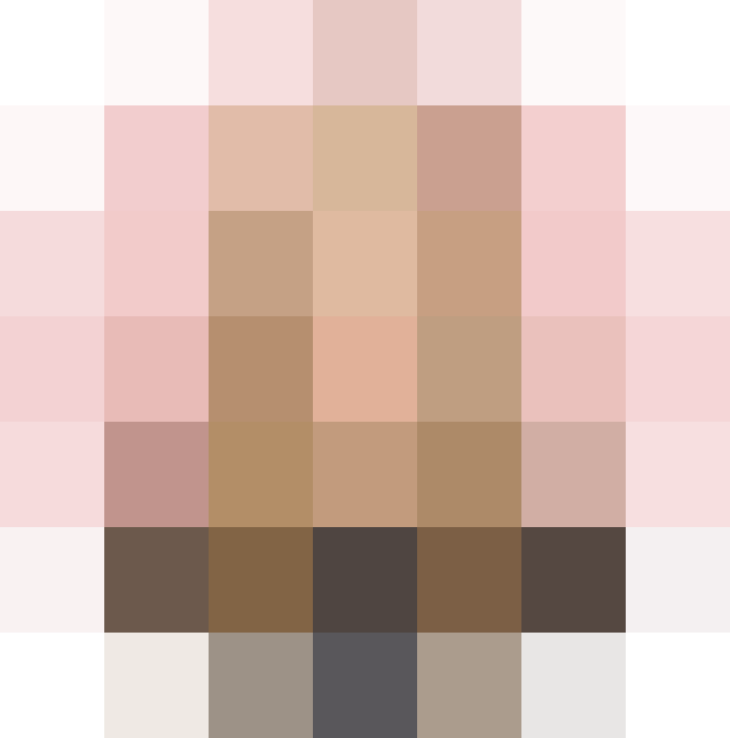 Ariel was skeptical about Whole30, but ended up learning a lot in those 40 days. She followed the program to the letter, including the reintroduction.
I was super skeptical about Whole30 before doing it in January. As someone who has dealt with an eating disorder in the past, I'm very wary of any diet or lifestyle that suggests cutting out food is a "healthy" option. In fact, I haven't cut anything out of my diet in over eight years.
But the more I read about the program, the more I was inspired by getting to learn more about my body and its sensitivities. The program repeatedly claims it isn't about weight loss, and it's also just for 30 days — it's not something you're supposed to do forever. I was feeling sluggish, anxious, and unmotivated and I wanted to figure out if food could help.
Did it change your life? You guys, I don't want to go overboard and say Whole30 changed my life, but I'm not not going to say that either.
For 30 days my partner James and I cooked almost every single one of my meals (more on that here). I followed the program to the letter and did the full reintroduction.
The first two weeks were rough. Like, really rough. I felt awful, my energy was at an all-time low, and I was anxious about restriction.
I don't want to go overboard and say Whole30 changed my life, but I'm not, not going to say that either.
But then week three came and I became comfortable and confident in what I was doing. I didn't get the "tiger blood" that is supposed to happen around day 15, but my energy was stable, I wasn't bloated for maybe the first time ever, and I felt more clear-headed than I had for some time. Simply put, I felt good. I was taking care of myself in a way that felt challenging and radical and this motivated me in other areas of my life. Whole30 helped give me space to prioritize what was important to me.
Sure, I have many problems with the program. I think there is a lot of guilt and shame built into Whole30 and I'm not OK with associating those things with food. Some people might be inspired by this kind of attitude, but it wasn't for me. The Whole30 message boards and community online were honestly more harmful than helpful in this regard.
Would you ever do Whole30 again? I will never do a complete Whole30 again. It's exhausting both mentally and physically, but I will do some sort of modified nine-day program that Whole30 recommends. Now that I know what foods affect me, it's going to be easier to navigate.
Why Whole30? It's not a permanent diet; it's not a prescription for eating. It's just 30 days of eating whole foods and exploring a more purposeful, mindful approach to food. Read more here on what Whole30 is and our coverage of it.
Have you tried Whole30? What was your experience? Let us know in the comments.
Published: Mar 22, 2017