Help Me Love Fish! What Are Your Favorite Fish Dishes?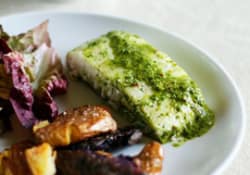 Q:
Could you suggest some types of fish and recipes that might help me enjoy more seafood? I am quite sensitive to that 'fishy' smell/taste and have little experience cooking seafood. I eat tuna (both tinned and fresh), and occasionally I have mild white fish like haddock, cod, sea bass and the odd prawn, but I struggle with oily fish like salmon and mackerel.
Sent by Tamsin
Editor: Here are three of my very favorite ways to make fish:
Readers what are your favorite fish dishes?
(Image: Anjali Prasertong)