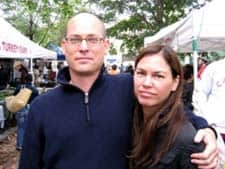 Greenmarket Report: Fort Greene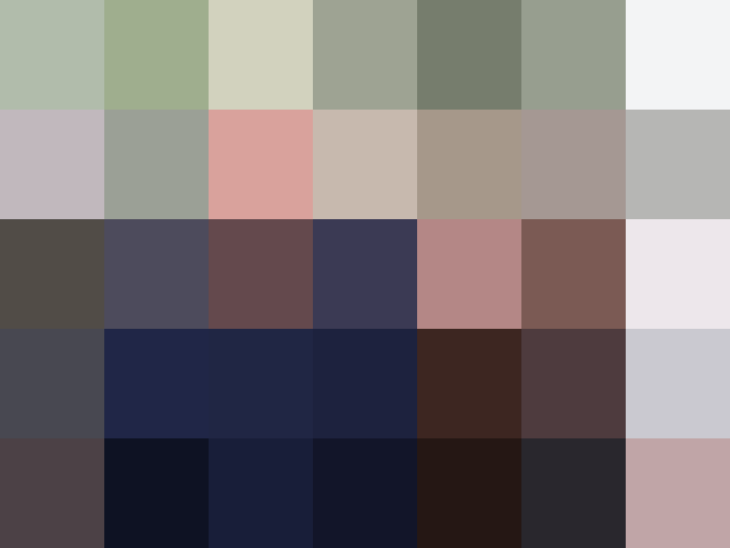 Back on my home turf: When you ask neighborhood folks what they like most about Ft. Greene market you get a few responses. Some talk about the beautiful canopy of trees shading the farmers, others mention the community feel to it. But the answer you get most often and the reason people keep coming back is for the convenience of one-stop shopping. The market has everything from bread, cheese, and dairy to meat, fish, fruit and vegetables.
Names: Amelia and Michael
Live: Fort Greene
Occupations: Soon-to-be owners of a wine store called Thirst Wine Merchants on Dekalb and Carlton
Buying: 2 lbs of mussels from the Peconic Bay
Other shopping bag items: basil, orange cauliflower, heirloom tomatoes
Nearly every other week Amelia and Michael are at the market buying mussels from Pura Vida. Their plans tonight: some shallots, white wine, crème fraiche, and thyme from their garden. Mussels are amazingly easy and quick to cook, once you get over the intimidation factor and de-bearding. Saute the shallots and add the wine and crème fraiche, thyme, then the mussels. They'll cook for about 8 – 10 minutes. Be sure to discard any mussels that are open and don't shut if you tap them lightly. And if they remain closed once cooked, they're no good. That's it, just don't forget the crusty baguette.
Here's some of what you'll find this week.
• Cheeses from Cato Corner Farm, Colchester, CT: Brigid's Abbey, $13.99/lb, Womanchego, $16.99/lb, 6 month Bloomsday, $19.99/lb, and Aged Womanchego, $21.99/lb. They love to sample!
• At Glebockl Farms, Goshen, NY: gourds, $0.50 ea; Napa cabbage, $1 ea; carrots, kohlrabi, turnips, $1.50/bunch; radishes, cilantro, dill, $1/bunch; green beans, $4/lb; tomatoes, $2/lb.
• Seafood from Pura Vida Fisheries, Long Island Sound: blue fish, $5.95/lb; flounder, $10.95/lb; gray sole, $13.95/lb; sea trout, $9.95/lb; hake, $9.95/lb; striped bass, $16.95/lb.
The Fort Greene Market is located in Brooklyn in Fort Greene Park along Washington Park between DeKalb and Willoughby. (Click here for directions.) It runs on Saturdays from 8am – 5pm year round.
For a listing of all NYC Greenmarkets,
Published: Oct 13, 2006