French Recipe: Creamy Butternut Squash Casserole with Herbed Bread Crumbs
When you think of casseroles, do the words elegant and beautiful come to your mind? Probably not. Casseroles have many admirable qualities, but they are of the plainer, stodgier sort. Unless, that is, they are French.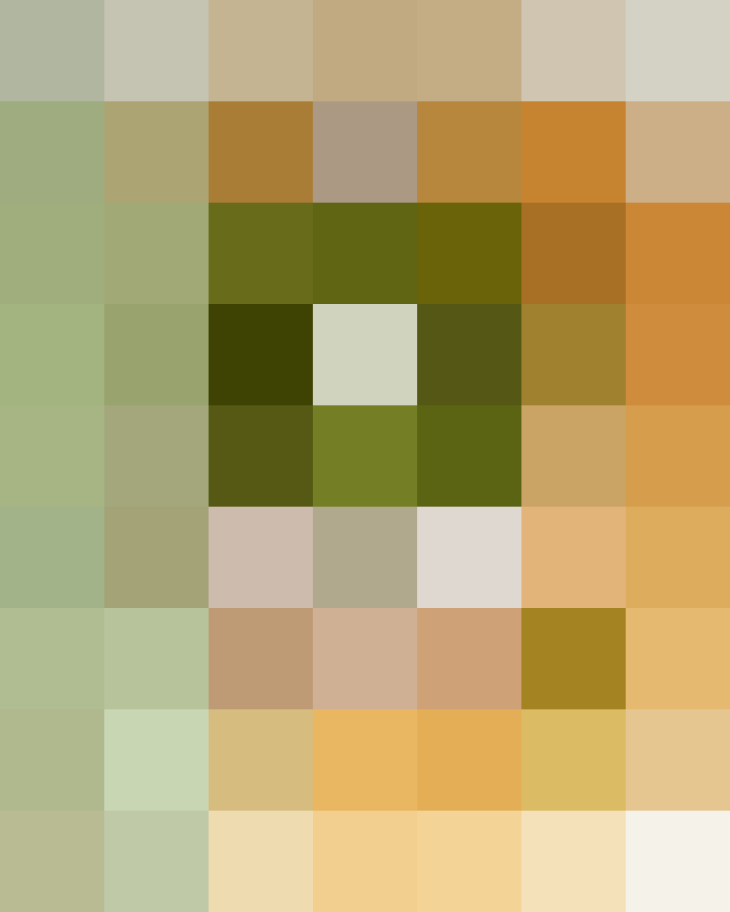 The French have an elegant answer to the homey casserole, and it's the Provençal tian. This musical word signifies a gratin, French-style.
A tian doesn't have too much to set it apart from its plainer cousins, but all the variations I've tried have had just an edge of sophistication, a dash of something special. Take this one, for instance, which I learned from Rosa Jackson, a food writer and teacher in Nice, France. It starts with a base of creamy, Parmesan-flecked orange squash, and bakes up with a green crust of garlicky herbed bread crumbs. You can practically taste the South of France: olive oil, sun-kissed vegetables, garlic, and rosemary. This is how the French do casseroles.
I took a cooking class with Rosa a few years ago, and it happened to be just as I was starting to write a cookbook about casseroles. I was looking for fresh inspiration, and I found it in this delicious tian.
It is a little more involved than many of the other casseroles I make. You chop and cook the butternut squash (or pumpkin, or Red Kuri squash — my favorite) until it is soft. Then mash it up with a little parboiled rice to soak up any extra moisture, plus Parmesan and eggs. The topping is a scrumptious Provençal bread crumb mix of parsley, rosemary, olive oil, and garlic. Blended in the food processor, the crumbs turn bright green and make a delightfully colorful topping for the orange squash below.
But the results are so worth it. The squash is creamy yet firm, savory from Parmesan and a traditional French touch of nutmeg. Spooning through you get the taste of all those toasty, garlicky herb and crumbs, then the creamy squash below. It's substantial enough to be a main dish, accompanied by nothing more than a good salad. But it's also a pleasant side dish for chicken, duck, and pork — it sits elegantly on nearly any table, and that's just not something you can say about every casserole. Leave it to the French.
This is not your ordinary squash casserole, but instead a welcome change to the candy-sweet variations that cross our tables each fall. Butternut squash is cooked until tender, then studded with parboiled arborio rice (the variety usually reserved for risotto) and seasoned with nutty Parmesan. A pair of eggs add body and richness to the casserole. But for me, the star of this dish is the Provencal bread crumbs. I'm used to tossing bread crumbs with butter and salt or even mixing in hard cheeses to add crunch and flavor to the top of a casserole. But in this recipe, fresh parsley, thyme, and garlic transform dried bread crumbs into a fragrant and elegant topping. It makes a generous amount of bread crumbs, so you might not need use it all. Freeze the remainder and use for topping other casseroles, sprinkling onto salads and scrambled eggs, or breading chicken and fish.
Butternut Squash Tian with Herbed Bread Crumbs
For the herbed bread crumbs:
1 cup (4 ounces) dried bread crumbs
1 big handful (about 1/2 cup) flat leaf parsley leaves
Leaves from 3 to 4 sprigs of fresh thyme or rosemary
2 cloves garlic, peeled
2 to 4 tablespoons olive oil
1/4 teaspoon kosher salt
Freshly ground black pepper, to taste
For the tian:
1 (2 to 2 1/2-pound) butternut squash
1 tablespoon olive oil, plus more for drizzling
1/4 cup short-grain or arborio rice
1 cup (2 ounces) freshly grated Parmesan cheese
2 large eggs, beaten
1 teaspoon kosher salt, divided
1/4 teaspoon freshly grated nutmeg
Freshly ground black pepper, to taste
Make the bread crumbs: In a food processor fitted with the blade attachment, blend together all the ingredients except the olive oil. Add 2 tablespoons of the olive oil and blend until the bread crumbs are soft and green, adding a little more oil 1 tablespoon at a time if necessary. Season well with salt and pepper.
If not using right away, keep airtight in the refrigerator or freezer (in a plastic bag or jar) until you need them.
Make the tian: Arrange a rack in the middle of the oven and heat to 375°F. Lightly grease a 1 1/2 to 2-quart baking dish (such as a deep pie dish) with olive oil; set aside.
Peel and slice the butternut squash into 1/2-inch thick slices. You should have 1 1/4 to 1 1/2 pounds prepared squash flesh. Heat the olive oil in a deep sauté pan over medium heat. Cook the squash in the olive oil with 1/2 teaspoon salt until it softens and starts to disintegrate, 20 to 25 minutes. Cover for most of the cooking time to speed the process, stirring occasionally.
While the squash is cooking, heat a small saucepan of salted water over high heat. When it is boiling, add the rice. Cook for 10 minutes, then drain and set aside.
Place the cooked butternut squash in a large bowl and combine with the rice, Parmesan, nutmeg, remaining 1/2 teaspoon salt, and several grinds black pepper. When it has cooled slightly, mix in the eggs quickly so that they don't scramble. The mixture may seem on the liquid side, but this is fine. Pour it into the prepared baking dish, top with the herbed bread crumbs, and a generous drizzle of olive oil. (If desired, you can prepare to this point, cover and refrigerate for up to two days. When ready to serve, bake as directed below.)
Bake until slightly toasted on top and set, 25 to 35 minutes. Serve warm.
Storage: Leftovers can be refrigerated in an airtight container for up to 5 days.
Doubling: This recipe doubles very well; I use a 4-pound squash and bake the tian in a 9×13-inch baking dish.
Published: Oct 3, 2012