For a Striking Salad: Black Salad Bowls by Laurie Goldstein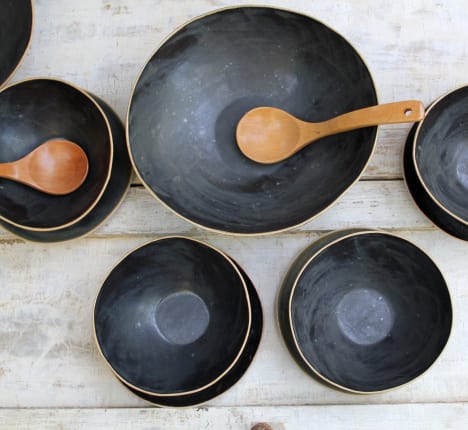 What better way to offset summer's colorful produce than this striking black salad bowl from potter Laurie Goldstein? So, so pretty.
Laurie Goldstein — owner of Ceramics by Laurie Goldstein — lives and works in Israel. Her handmade black stoneware salad bowls are glazed, and have slight speckles and imperfections for an earthy, organic feel. At 9 1/2 inches round, they're also a great size for a lunch salad — greens, grains, your choice!
(Images: Laurie Goldstein)