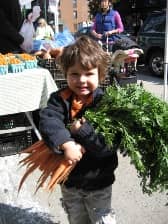 Farmer's Market Report: Park Slope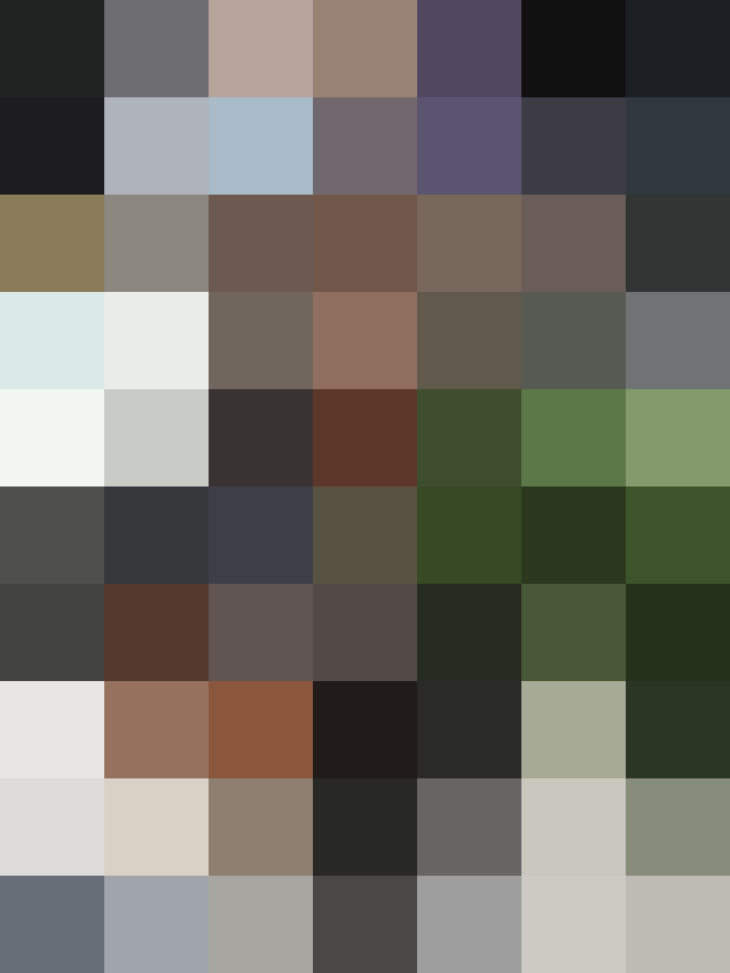 Any toddler will eat vegetables covered in brown sugar. Michelle, my sister and a new Brooklyn resident, explains this back pocket philosophy as we're buying carrots at the Park Slope Community Market.
Community Markets is a company that runs eight farmer's markets in New York City and ten in Westchester and Rockland counties. Like Greenmarkets, they exist to support local agriculture and make fresh produce available to areas with limited access.
Luckily for my sister, my nephew eats vegetables more than any toddler I know. But the brown sugar trick doesn't hurt once in a while.
Name: Sirus Exline Minovi
Age: 3
Lives: Park Slope
Occupation: Pre-school
Buying: Carrots
Other Shopping Bag Items: Kale, green beans, cherry tomatoes, apples, eggplant, beets
Mother's Favorite Cookbook: The Healthy Baby Meal Planner, by Annabel Karmel
For carrots grown-up style, I like curried carrot soup. Cook minced shallots in olive oil until soft. Add curry and cook another minute. Puree cooked carrots in blender till smooth. Add chicken stock, salt and pepper to the shallots and curry and once warm, blend in the carrots. To serve, top with cilantro and a dollop of yogurt.
Here's some of what you'll find this week.
• At Alex's Tomato Farm, Carlisle, NY: sweet corn, $1 for 3 (Seems a bit late for sweet corn; at any rate, not around for much longer.); squash, $0.79/lb; okra, $2.99/lb; plums and tomatoes, $1.99/lb; tomatillos, $1.79/lb.
• At Alex Farm, Milford, NJ: sweet potatoes, red, yellow and green peppers, $2/lb; cherry tomatoes, $4/pint; celery, $3 ea; beets, radishes, arugula, kale, red Swiss chard and scallions, $2/bunch; cucumbers, $0.75 ea; white, red and Yukon gold potatoes, $1.50/lb.
The Park Slope Community Market is on 5th Avenue between 3rd and 4th Street and is open Sundays, 11am – 5pm, from June 4th – November 19th.
For more information about Community Markets
We support our readers with carefully chosen product recommendations to improve life at home. You support us through our independently chosen links, many of which earn us a commission.
Published: Oct 20, 2006