Farm Stands & Farmers Markets Sound Similar, but Their Differences Are Important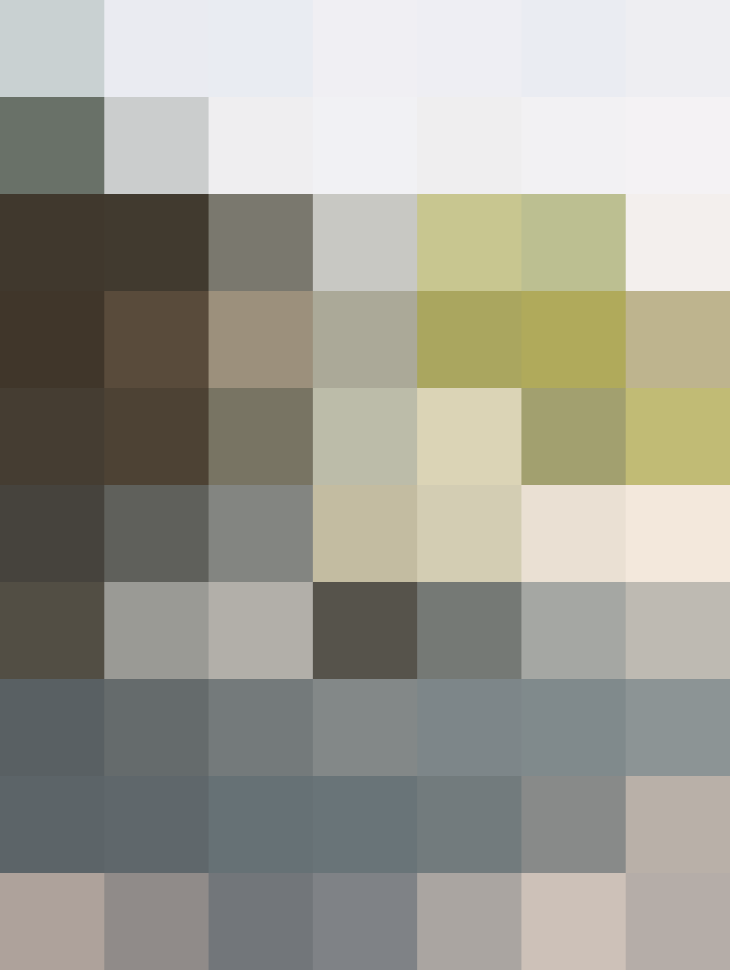 Farm stands and farmers markets are the grocery stores of summer, when the produce is so ripe and flavorful you don't need to do much to take it from your canvas tote to the plate. But while we tend to lump the two together — and it's true that you can buy many of the same fruits and veggies at both — farm stands and farmers market are actually different.
Here, we look at the difference to you and to the farmer in terms of cost, labor, and quality of produce.
What's the Difference Between Farm Stand and Farmers Markets?
Before we delve into the nitty-gritty, let's talk fundamentals. The main difference between the two is that a farm stand is owned by an individual, while a farmers market is a shared space with many farmers.
A farm stand is typically located at or near the farm. It can be a permanent (or semi-permanent) set-up, or something as small as a few roadside tables with crates and baskets filled with whatever was harvested that day.
A farmers market, on the other hand, is often in a more central (i.e., urban) environment, and usually run by the town or city. Farmers, growers, and other vendors gather to sell not just produce but also bread and pastries, prepared food, and even non-food items like crafts and jewelry.
Is one better than the other?
Obviously you're getting a more diverse array at the farmers market, but are you getting fresher produce if you buy direct from the farm? And what about cost? To you? To the farmer? To the local economy and the environment? Let's take a closer look.
We tend to assume that farmers markets and farm stands are more expensive than big chain stores and even speciality grocery stores — but is that really true? A 2011 study in Vermont found that produce was often cheaper when purchased direct from the farmer. And in 2014, a seven-month study in Nevada came to similar conclusions.
But grocery stores aside, are farmers markets more expensive than farm stands — or vice versa? The answer, as you may have guessed, is yes. Farmers markets, as a general rule, command a premium. For example, an apple may cost $1.50 to $2.50 a pound at a farmers market, but they're 90 cents a pound if you buy them direct in the northeast.
Part of the difference in price can be attributed to the allure of the farmers market. "Farmers markets can be higher priced just because of the hype they can attract," says Cathy Moore, at The Moore Natural Ranch in Granite Bay, California.
But farmers don't just charge more at the farmers market because they can — there are other factors at play.
For starters, getting produce to the market is a massive endeavor. The farmers have to package the produce, transport it to the market, set up the stall, and break down the stall — all costs the farmer doesn't have to incur at a farm stand.
There's also the opportunity cost of a day at the market. While a day at the market means a day away from the farm, a farm stand, notes Cheri Ward of Blue Pearl Farms in McClellanville, South Carolina, "lets us keep working on farm tasks when we aren't talking with visitors."
Of course, the farmers market is typically a one-day endeavor (or two, if you count prep the day before), while the farm stand is constant. "It's there every day, not just once a week," says Stacey Kirby of Kirby's Farmer's Market in Brockport, New York.
And then there's the fact that, even with the extra costs, the traffic at the farmers market sometimes tip the scales in its favor. Still, some farmers, like John Felsner of Springtail Farm in Portland, Oregon, prefer the farm stand.
We like the convenience of being at home, which allows us to spend a bit more time with our two young daughters, although we are still preoccupied with the farm stand. It can be challenging, but in our opinion it beats loading and setting up at a farmers market, then breaking down and unloading. We would make more money at a farmers market, but that isn't the priority at this time for us; it is about building our business and reputation in our neighborhood.
According to Frances Magun, the Sales and Market Manager at City Roots in Columbia, South Carolina, it's actually the farmers market customers who get the primo produce. After all, she explains, they're paying the most, so they get the best-quality goods.
This difference is probably not significant, however, and the freshness of the produce that you're getting at a farmers market or a farm stand is almost always superior to that at a conventional grocery store.
Of course, there are exceptions. Marketplace has warned about farm stands that bring other products in from elsewhere, as well as the difference between an apple kept in storage at a certain temperature and an apple left to the sun or the elements.
Still, inspections and regulations are in place. In Pennsylvania this year, the Department of Agriculture "increased its inspections with the rising number of farm markets" and implemented new regulations to ensure cross-contamination prevention and that food is handled properly and kept at the right temperature.
The Relationship Between Farmer and Customer
There's something less tangible in the farm stand vs. farmers market debate, too, and that's the fact that a farm stand is, very often, on the farm, which means you're seeing where the produce you're buying — and eventually eating! — comes from.
A farm stand "gives people the chance to experience the big picture of our small family farm and see the variety of plants we tend and the wild forest setting important to our bees and honey production," says Ward. She adds that the farmers "like building long-term relationships with customers, and the more relaxed situation gives everybody time to connect."
At the end of the day, the differences between farm stands and farmers markets are real, but probably less relevant than their similarities. Together, farm stands and farmers markets make up just .4 percent of the food economy. One farmer noted with dismay to Salon that "intermediate-size farms like mine, which gross more than $10,000 but less than $250,000, obtain only 10 percent of their household income from the farm, and 90 percent from an off-farm source."
But supporting those regional farms is good for everyone. Per Farm Aid and Ken Meter, it's been estimated that "if Southeast Minnesota consumers were to shift just 15 percent of their food dollars to regional farms, they could generate $45 million in new farm income, which would in turn contribute $88.5 million to the region's overall economy." Their estimate seems to be backed up by a study done this year at UC Davis, which found that "a dollar of sales for a direct-market fruit or vegetable grower has about twice the local economic impact as a dollar of sales at one of the Sacramento region's larger wholesale farms."
And it's not just the local economy that benefits: Buying from local farms means avoiding industrial farming and the environmental impact that follows from large-scale agriculture. So, if farm stands of the future take on the life that farmers markets have today, and if farmers markets continue to thrive, then there's the chance that we might be able to sail a little bit more smoothly into the climate change headwinds to come.
Published: Aug 31, 2016