Here's How to Get a Free Donut from Dunkin' for National Donut Day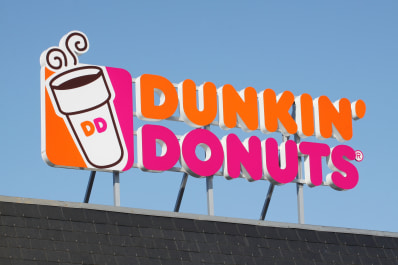 (Image credit: ricochet64/Shutterstock)
It's National Donut Day! As a holiday, it sounds like the sort of thing that would be a recent development or a corporate marketing gimmick, but National Donut Day has actually been going on since 1938.
Personally I think there should be parades and we should all get the day off work. But while I'm lobbying for that to happen, we can all still enjoy the best part of National Donut Day, which is clearly the free donuts.
National Donut Day always falls on the first Friday of June, and for 2018 that's today, June 1. And that means that Dunkin' Donuts will be giving away free donuts. All you have to do to get yours is to show up at a participating Dunkin' location and buy a beverage, and you can have a free donut to go along with it.
The offer only applies to classic donuts, which Dunkin' says includes Boston Kreme, glazed, glazed chocolate, and strawberry frosted with sprinkles. The strawberry sprinkle donut seems like the obvious choice. It's just so pink and pretty! But chocolate is always good, too. The offer goes on all day long, as long as there are donuts available to give, so it might be worth making multiple stops.
This is starting to feel a little like that children's book about what happens if you give a mouse a cookie. If a person gets a cup of coffee, they're going to get a free donut. But if you give a person a chocolate donut, they're going to want to try one with sprinkles, and then they'll need another cup of coffee to go with it.
The main limiting factor appears to be the number of donuts in the store, and the amount of coffee a person can drink. I can handle a lot of coffee, so I'm pretty sure I could keep the donut cycle going all day.
Will you line up for a free donut today?