The Best Ways to Drink More Water, According to Our Readers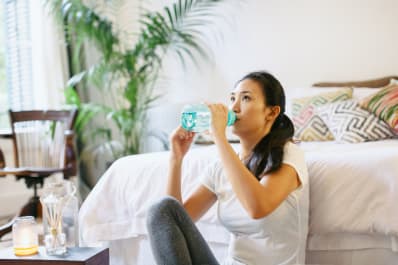 (Image credit: BONNINSTUDIO/Stocksy)
In theory, most of us know that drinking water is good for us. But let's be honest — unless it's super hot out or you've just finished a workout, it's hard to get enthusiastic about a cup of water. Whether you're trying to drink less of something else (like soda or coffee) or just drink more of the same, we figured our readers would have some tips on how to drink more water.
Here's what you suggested.
1. Start your day with some water.
2. Always keep it handy.
3. Tie it to another activity.
4. Try a straw.
5. Get your smartphone to help you.
6. Add a little flavor.
7. Eliminate other options.
Got any other tips to add? Put them in the comments below!