Dream a Little Dream: Our Tenth Anniversary Film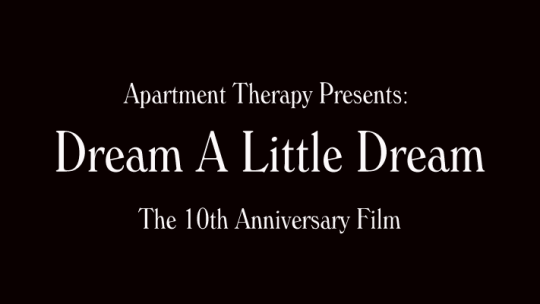 Dear Readers,
Last month we celebrated our tenth year and, feeling particularly youthful, we decided to make a short film for fun inspired by YOU ALL, Woody Allen, Charlie Chaplin and this amazing song by the Von Trapps & Pink Martini. We invite you to take a few minutes to watch and send it to your friends. Full credits are below.
Directed by
Alex Merkin
Conceived by
Maxwell Ryan


Produced by
Rebecca Blumhagen


Cast
Christopher Domig
Nicole Rodenburg
Collin Smith
Karis Danish


Director of Photography
Lukasz Pruchnik


Production Designer
Theron Long


Assistant Camera
Derek Schelling


Additional Photography/B-Unit
Jessica Earnshaw


Editor
Alex Merkin


Colorist
Pedro Vivas Hernández


Production Driver
Roan Bibby


Production Supervisor
Karis Danish


Music
"Dream a Little Dream of Me"
Music by Fabian Andre, Wilbur Schwandt
Lyrics by Gus Kahn
Courtesy of Heinz Records