How You Can Bake Your Way to $5,000 This Season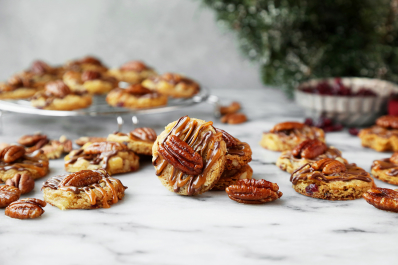 (Image credit: REAL® Butter)
Remember last year, when Donna from accounting brought you a second Secret Santa gift, and you couldn't figure out why? And the year before that, when Burt from next-door spent the early part of December shoveling your driveway, even though his looked like a residential ski resort? It seems like your friends and neighbors always find a way to do something nice for you during the most festive weeks of the year, and there's only one reason why: because they want some of your famously delicious holiday cookies.
You know that no one can bake holiday cookies like you can, whether you're improving a recipe you clipped out of a magazine, improvising with the ingredients you have on hand, or perfecting a family secret that has been passed down through several generations of kitchen superstars. Here's your chance to prove that you've found the secret to superior cookies (and chances are, that secret involves at least one stick of REAL® Butter) and to win some serious prize money in the process.
(Image credit: REAL® Butter)
Believe it or not, it's already time for the 4th Annual REAL® Butter Holiday Cookie Recipe Contest, so this is your chance to show why your cookies are everyone's favorite part of the holiday season.
If you've perfected your holiday cookie recipe — and if it uses at least ½ cup (one stick) of REAL® Butter — then click here for the contest page. You can enter your best combination of ingredients any time between right now and 11:59 p.m. EST November 1, and the winning recipe takes home a $5,000 first place prize. (Second place takes home $2,500; third place, $1,000; and for the best cookie using two or more dairy products, the Undeniably Dairy Prize of $500.)
(Image credit: REAL® Butter)
The winner will be announced on November 30, and that victory will give you something to casually mention to Burt, while you watch him shovel your driveway. Again.
Enter the 4th Annual REAL® Butter Holiday Cookie Recipe Contest now, and start baking!
This post was created by the Kitchn Creative Studio and is sponsored by REAL® Butter in partnership with Undeniably Dairy.
Thank you for supporting the brands that make Kitchn possible.