Dining Room Before & After: From Muddy Green to Serene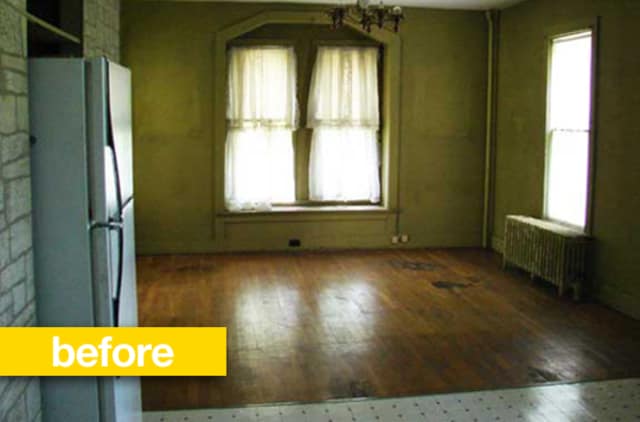 This is an oldie but a goodie. A few years ago Abbey from Aesthetic Outburst made over her farmhouse dining room, which was covered in an awful muddy green color. But with the help of some paint, a thorough cleaning, a new stain on the hardwood floors, and a few great thrifted finds, this room is practically unrecognizable now. See the lovely 'after' photo below:
Amazing what what paint and a few bright accents can do! Abbey found the copper pendant light (which looks just like a Tom Dixon light) and the rug at a thrift store. The room also doesn't need curtains, because the house is tucked back on the road and very private.
So great!
(Images: Abbey Hendrickson of Aesthetic Outburst)