The Costco Bargain That's Fueling My Summer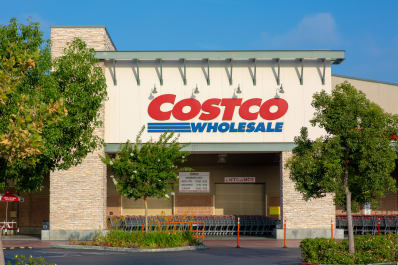 (Image credit: Juan Llauro/Shutterstock)
This story is about to give a lot of credit to Costco. And Costco deserves it, but I also want to give a little credit to the Instant Pot, too. What am I talking about? Oh, just perfectly tender, flavorful ribs purchased at Kitchn's favorite warehouse store and cooked in Kitchn's favorite appliance.
See, I recently discovered that instead of my once-a-year, special-occasion batch of grill smoked ribs, I could regularly and easily make big batches of ribs in my Instant Pot — and it changed my whole summer rib game. Turns out, the electric pressure cooker can turn uncooked pork ribs into tender meat in less than an hour.
What's Costco got to do with this? Keep reading.
Why Costco Is Your Best Bet for Juicy Ribs in Bulk
Your regular grocery store likely sells ribs in two-rack packages that weigh in at four pounds total. Costco? Well, Costco sells its Swift Premium baby back ribs in 10-pound packages for less than $4 a pound. These packs of ribs regularly go on sale for even less, too, and because they're already vacuumed-sealed, I can even stock up and freeze them for future use.
On average, I've found Costco's baby back ribs to be meatier (weighing in closer to three pounds per rack compared to the two pounds per rack of ribs from my local market) and they're trimmed and the silver skin is removed and ready for cooking.
While you're at Costco, don't forget to check the spice aisle for rubs and sauces — both will save you even more time in prepping your ribs.
It is helpful to note that you'll want to plan on about 3/4 a pound of ribs (3 to 4 ribs per person), so these Costco packs easily feed 10 of your hungriest friends.
Have you tried Costco's ribs? What'd you think?
Kitchn supports our readers with carefully chosen product recommendations to improve life at home. You support us through our independently chosen links, many of which earn us a commission.