The Best Costco Sales Happening This December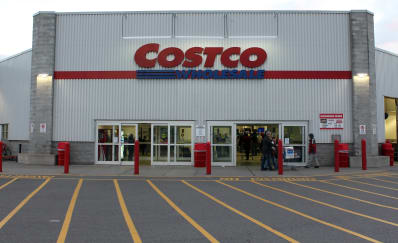 (Image credit: Niloo/Shutterstock)
With holiday shopping season now in full swing, we wanted to take a minute to remind everyone that Costco is good for more than just giant containers of peanut butter and party trays. It's also a place to find lots of presents to wrap and put in a stocking or under a tree.
And with new sale prices valid now through December 24, you'll find some extra-great bargains. Here are five of the best sales happening at Costco right now. (Note: They're good for members only!) Compare this list to the list of names you're shopping for and see how many people you can cross off.
You've probably heard us talk about the Dyson Animal Stick Vacuum before (maybe even a couple of times). We're just going to keep going, though, because it's really hard to beat this little guy when it comes to cleaning up crumbs in the kitchen. It's super small and cordless, so it's easy to tuck away and pull out as needed. And it's now $80 off, while supplies last.
The Explorian is the best model for home cooks who want to see what all the Vitamix fuss is about, but aren't all that serious about their blending needs. And now it's $70 off (bringing the total down to $280). If you missed the Black Friday and Cyber Monday sales, this is still a pretty good deal considering it's usually $350.
Related: I Finally Got a Vitamix — Here's What I Think of It 7 Months Later
The thing about cookware sets is that they're tough to store. Not this set, though, because it's designed to stack up nice and neatly. In fact, it saves about 30 percent more space than other sets. It's currently $100 off, so pick up a set for your niece who's about to move into her first grown-up apartment.
Our Associate Food Editor, Meghan Splawn, says the Contigo bottles are one of the best non-food things you can buy at Costco. Vacuum-insulated and able to keep hot things hot for five hours or cold things cold for 12, one of these needs to go in every stocking hanging on your fireplace. The two-pack is on sale for $4 off, which brings the price down to $19.
We're guessing you know someone who's hoping to eat more healthfully in the new year. This NutriBullet blender is $30 off (now $100) and connects to an app to get recipes and nutritional information.
Are you shopping for any holiday gifts at Costco this year? What's on your list?