The First 5 Things to Buy with Your New Costco Membership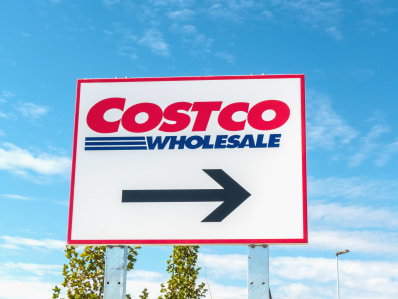 (Image credit: Shutterstock/Shutterstock)
We all remember our first time ... shopping at Costco. If you've just decided to join the club, which has more than 88 million members, you're going to want to make sure your first trip is the best it can possibly be. You'll want to get good stuff, and make sure you set yourself up for success down the line.
Here are the first five things I think all new members should buy.
Note: For you readers who've been members for a while now, I'd be curious to hear how many of these things you got on your first trip — and what else you got.
1. Vacuum Sealer
With a year of bulk shopping ahead, a vacuum sealer is worth its weight in gold. Costco sells ground meat in large quantities, not to mention the family packs of pork chops, sausages, steaks, and ribs. Set aside some time after each Costco run to portion your proteins into meal-sized amounts, vacuum seal, and freeze.
Buy: Food Saver, $100
While portioning proteins is the obvious application, vacuum sealers are not meant for meat alone. You can also extend the life of oversized bags of snack foods by using the "Seal" option to create an airtight closure.
Your vacuum sealer can also help you out during batch cooking, so go ahead and buy that big bag of beans or grains. Once cooked, freeze in a single layer on a sheet pan and then vacuum seal. You can use the same process for preserving in-season fruits and vegetables, which is especially handy in the summer when the price of blueberries is too good to pass up.
2. Other Kitchen Electrics
Take inventory of your kitchen to see what small appliances need a refresh. Is your handheld mixer a hand-me-down from grandma? Are you still rocking that no-name brand coffee maker from college? Costco carries it all: handheld mixers, stand mixers, coffee makers, food processors, juicers, electric kettles, and more.
KitchenAid mixers and the high-powered blenders are the kings and queens of this section. And while you won't get the KitchenAid's newest color, you will have your choice of the classic tilt-head model or the professional bowl-lift variety.
And as for those blenders, Costco carries several brands high-powered brands: Vitamix, Blendtec, and Ninja. Pro tip: Before you place that box into your oversized cart, check the sales flyer. Sales on these blenders rotate, so if the brand you want is not on sale now, you can be sure it will be soon. I caught the Vitamix sale last year, saving $70 on top of Costco's low price — plus, I earned reward dollars with Costco's credit card.
Buy: Kitchen Aid 4.5-quart Classic Series Stand Mixer, $190
3. Canned Tomatoes
By no means is this a glamorous pick. It makes my top five, though, because it shows how you can use Costco's large quantities to stock your kitchen with staples you'll use week after week. In true Costco style, you will not find the expansive variety of brands or styles of tomatoes the regular grocery store carries. Instead, you will find the most versatile. My picks are the Kirkland Signature Organic Diced Tomatoes or San Marzano whole tomatoes.
Buy: Kirkland Signature Diced Tomatoes, $8 for eight, 14.5-ounce cans
Related: 5 Quick Meals You Can Make with Canned Tomatoes
4. Parmigiano Reggiano
While even the smallest and most sparsely stocked grocery stores carry wedges of authentic Parmigiano Reggiano cheese, you will pay mightily for it. Sticker shock is no joke when it comes to grocery shopping and the abundance of lower-priced domestic Parmesan cheeses make it clear that many of us sometimes compromise on quality to balance our grocery budgets.
Costco sells wedges of the real stuff for $10.99 per pound, while my neighborhood market has it priced at a whopping $21.99 per pound. A shaving of real Parmesan Reggiano upgrades any meal with wisps of salty cheese, while the remaining rind is a must in homemade broths and soups. My strategy: Cut off a two-inch wedge to store in the fridge for immediate use, then vacuum seal the rest and freeze.
Related: I Went to Italy and Learned How Real Parmesan Cheese Is Made
5. Steak and Champagne
Okay, so this is technically two items, but the point is to celebrate! Treat yourself to a whole beef tenderloin and roast it in salt for a family-style celebration or slice it into steaks (vacuum seal the rest!). The prices in Costco's meat department cannot be beat. Sure, you have to buy in larger quantities than at the regular grocery store, but buying in bulk saves you money and time by eliminating stops at the grocery store to pick up dinnertime staples.
Costco's wine selection is no hidden secret. There are great deals on name-brand and Costco's private label, Kirkland Signature, wines. Costco wine reps work with wineries to exclusively develop wines for the store's in-house brand and the mark-ups are a fraction of your neighborhood liquor store. No celebration is complete without a glass of bubbly, and there are dozens of sparkling wines that are affordable and just right for special occasions.
Learn more: 3 Important Things to Know When Buying Beef Tenderloin
Have you been a member for years? If so, how many of these things did you buy on your inaugural visit? What else did you get during your first trip?