Costco Now Has Prepped Spaghetti Squash (and It's a Great Deal)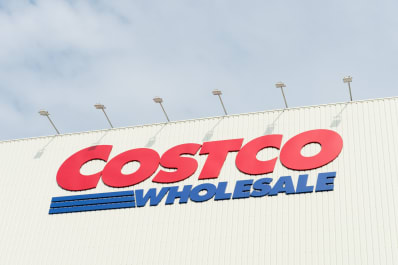 (Image credit: robbin lee/Shutterstock)
Several years ago, my then-boyfriend broke up with me out of nowhere, for reasons that I didn't quite understand on that otherwise uneventful Sunday morning. After the shock and the sadness wore off — mostly about not seeing his dog again — I realized it was for the best. And for the next two years, he forgot that I was still an authorized user on his Costco membership, and I smothered any lingering emotions beneath a pile of $1.50 hot dog combos and four-plus pounds of store-brand Nutella.
Eventually he figured it out, my card was deactivated, and I lost my free access to reasonably priced above-ground pools. (There goes my dream of turning my second bedroom into a water park). ANYWAY, re-joining under my own name is something I keep reminding myself to do, and this super-find might be the thing that finally makes me submit a new membership application.
Popsugar spotted an Instagram post by a user named AddictedtoKeto and shared her excitement about finding bulk packages of pre-prepared spaghetti squash on the shelves at her local Costco. "Whoa guys.. spaghetti squash at Costco!" she wrote. "I'm so glad they're hopping on the keto train by stocking some Keto essentials."
The six-pack of A La Carte-brand organic spaghetti squash retails for $4.99. (I just did a quick Instacart search, and a single four-pound organic spaghetti squash is $7.96 at my local Whole Foods). Spaghetti squash is a great option for anyone who's keto, gluten-free, or low-carb, but it's not exactly an easy food to prepare: I have legit considered just driving to the emergency room and slicing it there, just because I'm convinced that it's just a matter of time before I season my spaghetti sauce with my own severed thumb.
These Costco packs take all of the prep work out of it, so the only things you have to ask yourself are how you're going to cook it and what you'll top it with — that's why they're great for meal prep. And while you're eating or prepping, you can update your Bumble profile to include something subtle like "Keep swiping if you don't have a Costco membership."