The Best Bargain I Found at Costco This Month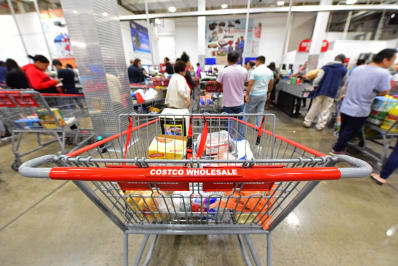 (Image credit: a katz/Shutterstock)
I'm a bit of a fanatic when it comes to herbs and spices. (I just love how much they can transform what would otherwise be a pretty boring dish.) I'm also on a budget, though, which means I have to save where I can. Enter: Costco, the warehouse store I've written about again and again.
Although many people advise against buying the giant containers of turmeric, cinnamon, and other herbs and spices (because they may lose their potency before you can use them up), I think they're well worth the small price to pay and I can always find a way to use up whatever I buy.
But even I, someone who thinks that Costco hung the moon, never expected to see what I saw this past month while perusing the spice aisle at Costco: Kirkland Signature brand saffron!
That's right, folks: Costco's private-label brand now has its own variety of saffron, the most expensive spice on the market (although vanilla is giving it a run for its money in that department). And it was less than $11 per gram!
If you know anything about saffron, you know it usually runs upwards of $30-plus per gram for a high-quality variety. Even some generic brands I've seen at everyday grocery stores start their generic saffron at $15 or more. So to see Costco's Kirkland brand, which is well-known for having super-high standards, put out its own variety of saffron right before the holidays, well, that's just another reason to love the store even more. Plus, Costco's saffron comes in such a beautiful little jar that it would make a great, affordable gift this upcoming holiday season.
I bought a jar for myself because I love using saffron to add some depth and flavor to a veggie stir-fry, a hearty stew, hot tonics, roasted veggies, and more. I even like to add saffron to baked goods. And now that it's at Costco, I can actually afford to use it more often!
Just be warned: I'm betting this is a seasonal item at Costco, so you may need to act quickly.
Have you seen this in your local Costco? Have you found a better price anywhere else?