We're Very Jealous of This Costco Food Court Item in Taiwan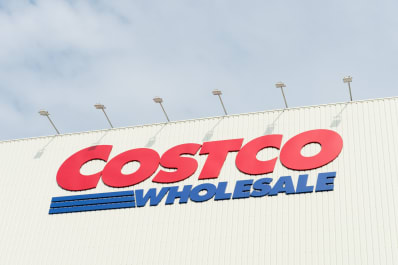 (Image credit: robbin lee/Shutterstock)
Few things in life provoke envy like international Costco food courts. They have such interesting, delightful-looking things like pizza al pastor and beef bakes instead of chicken bakes.
And somehow the familiarity of the Costco food court format just makes it worse. I expect restaurants in Iceland and Taiwan to have interesting things I don't have in my town, but when I see those things in the context of a Costco food court I'm always momentarily taken aback.
"Hey! Why is that Costco food court different than mine?" I always think, before remembering that the other Costco is in Tokyo or Italy, so of course it has different food than mine. (I wonder if people in Paris look at U.S. Costco food courts and think the same thing.)
This week a Reddit user going by HGHUA posted a photo to the site's Costco forum of a beautifully refreshing-looking honey lemon smoothie in a Taiwan Costco that looks like it'd be amazing in hot weather.
"Costco is selling a honey lemon smoothie in Taiwan," HGHUA wrote. "It's sweet but refreshingly tart. Delicious."
It's a simple mound of sunny yellow slush in a cup, and it looks like a frozen lemonade with honey. Lemonade wishes it were that smoothie. It would really hit the spot when it gets hot and humid around here.
"Is it too much to ask that maybe a month out of every year every Costco pick up a menu item from a different region?" a user going by Brazensage suggested. "I'd love to try poke, clam chowder, poutine, mango shaved ice, gelato, etc."
How cool would that be? I can't imagine it would be easy to pull off, especially considering how long Costco has been testing a cheeseburger, but if Costco held a big international food festival with foods from Costco food courts around the world, I would be the first in line to try this honey lemon smoothie. Or maybe the Hokkaido milk soft-serve from Costco Japan.
Would you try Costco's honey lemon smoothie?