No Garden? You Can Still Compost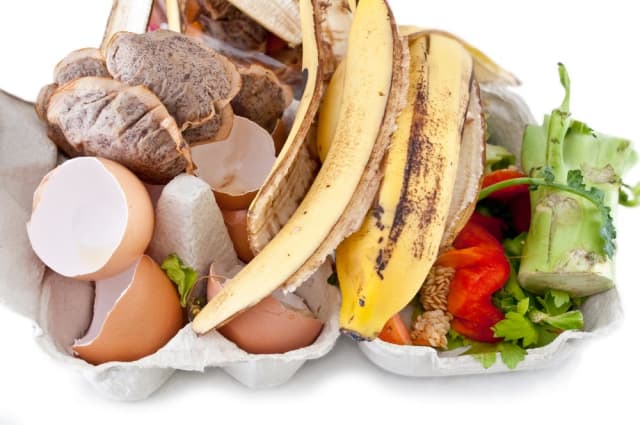 If you don't have a garden, or curbside compost, you might think composting isn't for you. But guess what — you can still join the compost party, even if you're an apartment dweller or suffer from a black thumb. Read on for ways to turn your kitchen scraps into soil and make sure it's put to good use...
Although I don't garden, my apartment building does have a small outdoor area and we share an exterior compost bin subsidized by the City of Los Angeles. (Check with your city's sanitation department to see if it has a similar program.) We use the resulting soil for potted plants, spread it around the shared landscaping, and enjoy watching the comings and goings of creatures that have made the bin their home (or maybe I'm the only one who does that!).
For indoor composting, there are a variety of options, such as:
• DIY indoor compost bin - Cheap, customizable, and space friendly
• Worm bin - You can adjust the container to the size of your space

• Bokashi - A Japanese method that uses microbes to decompose food
• NatureMill - Accepts over a hundred pounds of waste every month
Now, what to do with the soil? Here are some ideas:
• Use it in your houseplants and container gardens.
• Offer it to neighbors with gardens; if you don't know any, try Craigslist.
• Donate it to a school garden, community garden, or farm.
• Contact your local Master Gardeners for ideas.
Alternatively, you could see if anyone would like your un-composted scraps:
• Check with local gardens that have compost heaps. I used to bring scraps to a nearby urban farm, and many school gardens compost, as well.
• Some farmers' markets serve as drop-off points. For example, in New York there are bins at certain Greenmarkets, and some Vancouver farmers' markets have Food Scraps Drop Spots.
• Some cities have private compost pick-up services, such as Bootstrap Compost in Boston, Collective Resource in Chicago, Compost Cab in DC, and CompostNow in North Carolina. (Austin had a service called Green Bucket, but it seems to be defunct.)

Got more ideas to share? Leave a comment!
This post was requested by LBro for Reader Request Week 2013.

(Image: Sam72/Shutterstock)
Kitchn supports our readers with carefully chosen product recommendations to improve life at home. You support us through our independently chosen links, many of which earn us a commission.