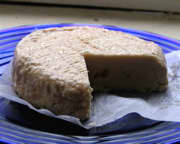 The Cheesemonger: Munster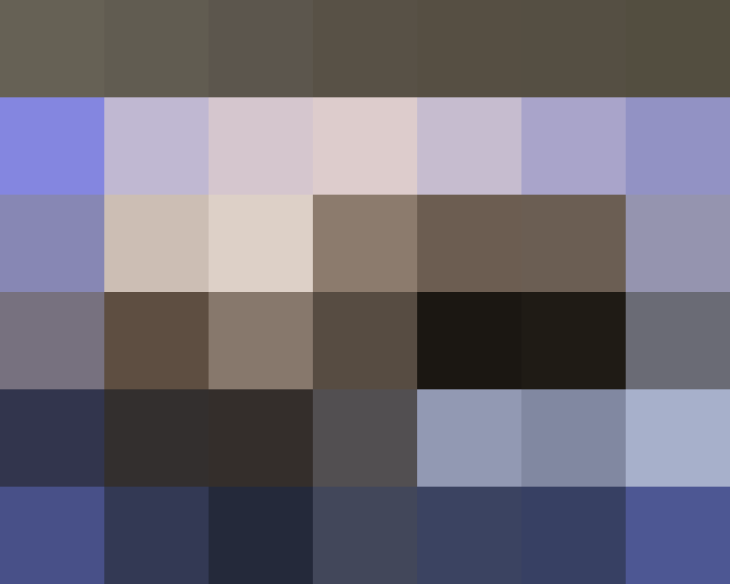 Name: Munster
Producer: Various (Alsace/Lorraine)
Milk: Raw/Pasteurized Cow
Age: 1-3 months
Price: $5.99-$16.50
A few weeks ago, I made an attempt to free Swiss cheese from its bland sandwich bonds. This week, I'll tackle another much maligned cheese, Munster. To start off, real Munster, the kind that comes from Alsace, has one thing in common with the sandwich stuff: its color. They are both orange on the outside and white on the inside. But while the sandwich stuff (which is spelled Muenster) is simply dyed, the real Munster's orange exterior is the result of frequent washings in brine. Yes, true Munster is a washed-rind cheese, and yes, it smells pretty ripe. In fact, I was asked to review this cheese in quarantine, to keep its smell away from others.
Most Munster I've found in the city is actually a cheese called Géromé, which comes from neighboring Lorraine. Its flavor is nearly idential to Alsatian Munster, and its often labeled simply as "Munster Géromé". The name "Munster" refers to its eponymous city of origin, whose name itself was derived from the word monastery.
Like most washed-rinds, if you can get past the odor, the flavor itself is more reserved than the smell would lead you to believe. That's not to say it's mild. In fact, Munster is as sharp, meaty and full-flavored a cheese as you're likely to get. But, once you get past the original punch, it also has a pleasant fruitiness that reminds me of dried plums. I like to scrape off the rind before eating it since it tends to be, understandably, a bit salty. In addition to taste, and unlike Muenster, Alsatian Munster is in no way sliceable. Its creamy texture, spreadable even when cold and often oozing at room temperature, would not do much good for a burger.
Most likely because of Alsace's proximity to Germany, it pairs perfectly with many of that country's signature flavors. Hearty rye or pumpernickel breads would be excellent. I'd even go so far as to serve it with a dollop of sauerkraut and chopped apples. Alsace produces some excellent wines, and I certainly wouldn't argue with pairing the cheese with one of those. However, I'd personally prefer to pair Munster with a bottle of a hoppy Trappist ale. Both were originally produced by monks, it seems like a natural mix.
Real Munster is available at most gourmet cheese shops.Artisanal carries it for $16.50/ea. and iGourmet has it for $5.99, though I've seen it at most shops around town, including at Cobbestone Foods for $6.25.
We support our readers with carefully chosen product recommendations to improve life at home. You support us through our independently chosen links, many of which earn us a commission.
Published: Nov 15, 2006