Recipe: Victoria Sponge Sandwich Cake

Before the Victoria sponge, British sponge cakes were leavened only by eggs hand-whisked with sugar until foamy and thick. Sometime in the mid-1800s, an unheralded genius realized that the recent invention of baking powder meant butter could be creamed in with the sugar, resulting in a firmer, longer-lasting, less temperamental sponge.
And that's how we ended up with cake we know today: a toothsome, bouncy sponge that is comparatively easy to whip up and has a rich, buttery flavor. And Queen Victoria, an afternoon tea aficionado, was apparently particularly fond of it.
Its popularity also stems from its simplicity. It is a ratio cake: eggs, weighed in their shells, and then the same weight of butter, sugar, and flour. Since a large egg weighs around 2 ounces, the magic formula for a small cake became 4-4-2-4: Four ounces each of butter, sugar, and flour and two eggs.
Although the math has been complicated by metrication and cup measures, I still switch my kitchen scale to ounces for a Victoria sponge, and the formula makes it easy to scale the cake as required.

The Victoria sponge is flavorful enough that it can be enjoyed comparatively unadorned. Queen Victoria's cakes, and even those of my childhood, would have been sandwiched only with jam, with a dusting of sugar over the top. Britain's esteemed Women's Institute, holder of cake-baking competitions for over a century, insists that only raspberry jam is traditional, but I love to experiment with different flavors, or even use lemon or rhubarb curd.
The preserves are prominent in the cake, so make sure they are the best you can muster. This would be the perfect time to break out that jar of homemade jam you've been saving.

The use of cream as a counterpoint to the sweet preserves is a decadence of recent vintage, but it's an excellent innovation. Sweetened whipped cream is my preference, although you could use a vanilla buttercream if you want the cake to last longer or know it will spend time in the sun. Fresh fruit as a filling or topping is also a recent and inspired addition; strawberries, cream, and strawberry preserves make for a divine combination.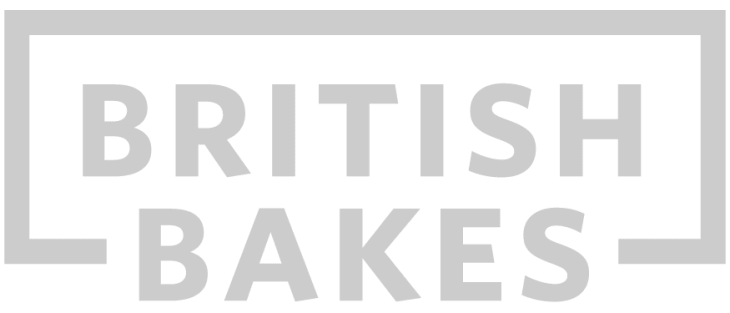 When it comes to British baking, there's cake and everything else. From afternoon tea to an exuberant birthday cake to the classic Vicky sponge, baking cake is a national pastime. We teamed up with ex-pat Paola Thomas to bring you five favorite cakes that you can whip up in a jiffy.
Victoria Sponge Sandwich Cake
Makes1 (8-inch) layer cakeServes10 to 12
Ingredients
For the cake:
2

sticks

(8 ounces) unsalted butter, at room temperature, plus more for coating the cake pans

1

cup

granulated sugar

2

cups

all-purpose or cake flour

2

teaspoons

baking powder

1/4

teaspoon

kosher salt

4

large eggs

1

teaspoon

vanilla extract

2 to 3

tablespoons

hot water (as needed)
To finish:
2

cups

cold heavy cream

1

tablespoon

powdered sugar, plus more for dusting

1

(10-ounce) jar

fruit preserves (any type)
0
Instructions
Arrange a rack in the middle of the oven and heat to 325°F. Coat 2 (8-inch) round cake pans with butter, then line the bottoms with parchment paper.

Place the butter and sugar in a stand mixer fitted with the paddle attachment. Beat on medium speed until very pale and fluffy, 3 to 5 minutes, scraping down the sides of the bowl as needed; set aside.

Place the flour, baking powder, and salt in a medium bowl and whisk to combine.

Add 1 of the eggs and a spoonful of the flour mixture into the butter mixture and beat to combine. Repeat with the remaining eggs, accompanying each egg with a spoonful of flour and beating thoroughly and scraping down the sides of the bowl with a rubber spatula between each addition. The flour should ensure that the batter does not curdle and split, but if that happens, add another tablespoon of flour and keep beating. If you can't rescue the batter, don't worry — it just means your cake won't rise quite as much but will otherwise be fine. Beat in the vanilla.

Add the rest of the flour mixture and gently fold it in with a metal spoon or rubber spatula. You should end up with a mousse-like mixture that slides reluctantly off a downward-pointing metal spoon. This is called "dropping consistency." You will probably need to fold in 1 to 3 tablespoons of the hot water to get the right consistency.

Divide the batter equally between the two cake pans, spreading it right to the edges and smoothing out the top with the spatula.

Bake until the cakes are golden, firm and springy, and starting to pull away from the sides, 25 to 30 minutes. A fingertip pressed gently on the top of the cake should leave no imprint. Let the cakes cool in the pans on wire racks for 5 minutes. Run a small metal spatula or thin knife around the edges of the cakes, then flip them out onto the rack to cool completely.

When ready to serve, place the cream and powdered sugar in a stand mixer fitted with the whisk attachment and beat on high speed until soft peaks form. (Alternatively, use an eletric hand mixer or whisk and large bowl.)

Dollop the preserves evenly over one cake. Top with the whipped cream in an even layer, then place the other cake on top. Dust with powdered sugar.
Recipe Notes
Storage: Although best eaten as fresh as possible, you can store any leftover cake in an airtight container in the refrigerator for 2 days. Using vanilla buttercream instead of freshly whipped cream means the cake will keep a day or two longer.
Make ahead: The unfrosted cake layers will freeze beautifully, ready to be defrosted and filled on the day you plan to assemble and serve.
Published: May 13, 2018