Christy Vega's Personal Kitchen
If you live in Los Angeles you probably know of or have dined at Casa Vega, a family owned Mexican restaurant that has been open since the 50s. You may also be thinking, "Wait! I know Christy and Casa Vega from someplace else…" Yes, she was on Bravo's Flipping Out with Jeff Lewis. It is always really intriguing to see the personal kitchen of someone who works in the restaurant business, so I was very grateful when she gave me a sneak peek.


Now that I have been cooking at home more, I was absolutely thrilled that Christy surprised me by sharing the very popular Casa Vega Spinach Enchiladas recipe! She even made the dish after I finished photographing the kitchen to show the step-by-step process. It is very healthy and doesn't take too long to make – a definite win-win.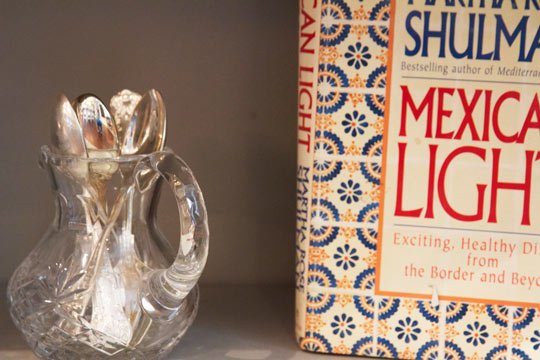 10 Questions for Christy (And Her Kitchen)
1. What was the inspiration for the design of your kitchen?
The kitchen at my restaurant, Casa Vega. I wanted to create the functional restaurant kitchen at home.
2. When designing the kitchen, what were your must-haves?
A community table, large refrigerator, and a family calendar.
3. What was the biggest challenge of the kitchen design?
I tore down the wall between the kitchen and the dining room to make one large space. The challenge then became to make it feel like one cozy room.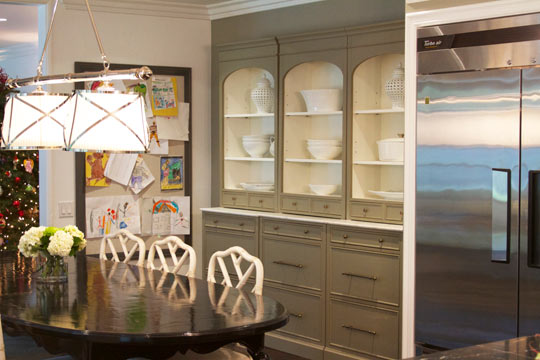 4. How often do you entertain and cook at home?
We entertain and cook at home all the time! Restaurants are not the most relaxing place for me. It's where I spend most days. My favorite nights are with friends and a home cooked dinner served outside.
5. Has growing up in your family's restaurant changed the way you cook at home?
Yes, cooking for large numbers doesn't phase me.
6. What are some basic cooking tips for novice home cooks?
1. Prep first. Cooking goes smooth when you have all your ingredients prepped and ready to go, and 2) Clean as you go.
7. How do your kids interact in your kitchen? Do they participate in the cooking process?
All three of my boys enjoy cooking, especially tamales and albondigas. They work in little assembly lines when making tamales, which is very cute. If I'm making albondigas they love to mix all the ingredients with their hands.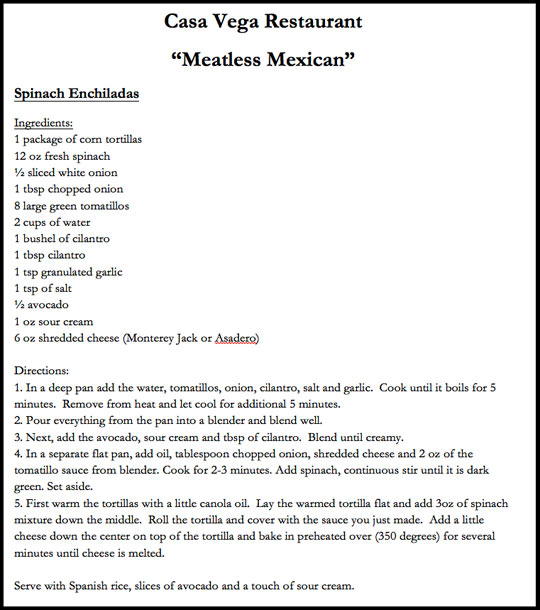 The very popular Casa Vega Spinach Enchiladas recipe


8. What is your favorite meal to make at home?
Carne Asada on the barbecue. I marinate the meat overnight and make a Spinach Jalapeño creamy salsa to accompany it. Serve it with warm tortillas and everyone is happy.

9. What are some of your recent favorite dishes to cook?
Casa Vega's Tortilla Soup. It's a great winter meal that warms the family up and is simple to make after work.

10. Best cooking advice or tip you ever received:
Take a knife skills class. It's essential to cooking well. Plus, it's a safety issue. If you cook a lot you want to make sure you are in total control of your knife and protect your fingers.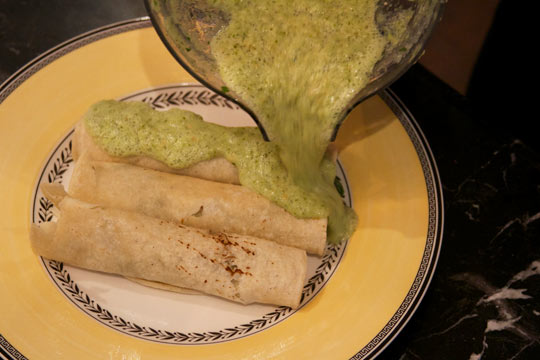 Resources of Note:

Chippendale chairs are from Ballard Designs

Chrome buffet lamps on counter are from Shades of Light

Counters are $1 tiles from Home Depot – I just wanted a clean surface.

Refrigerator is from Star Restaurant Equipment in Van Nuys, CA

The Viking range came with the house. Only decent thing in the entire place! You can get them at high-end appliance stores like Pacific Appliance or Ferguson.
Thank you so much, Christy, for letting us peek into your kitchen!
Share your own kitchen renovation or improvement!
We're always looking for real kitchens from real cooks.
Show us your kitchen here!
Published: Feb 14, 2013