Chipotle Introduces Whole30-Friendly Menu Options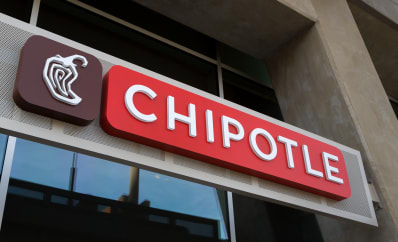 (Image credit: Ken Wolter/Shutterstock)
If you have decided to start 2019 off with a healthy resolution like the trendiest diet of the moment, Whole30, you might be thinking that your favorite fast-food meals are strictly off the table. I'm here to tell you this is not the case. Thanks to Chipotle, you can still have your fast casual "cake" and eat it too. The chain has just launched new menu items tailored to Paleo, keto, and Whole30 dieters.
The new dishes are called lifestyle bowls, and are named after the diets in question (the Whole30 Salad Bowl, the Paleo Salad Bowl, the Keto Salad Bowl, as well as the Double Protein Bowl). As Business Insider reports, the idea for bowls came from customers who wanted to customize their meals according to their diets. The chain decided to offer these options through its app and online ordering service to make it even easier for dieters to find healthy, and fast, lunch options.
The Whole30 bowl for instance is made with carnitas, lettuce, red salsa, and guacamole — hold the cheese and beans of course. The Paleo bowl is similar, but replaces the carnitas with barbacoa and the red salsa with green salsa. The Double Protein bowl, on the other hand, is less restrictive about toppings: you'll get cheese, beans, and sour cream on that one.
Not only is Chipotle probably eager to jump on the healthy lifestyle trends that are showing no signs of dying down, but the chain might also want to rebrand after an E.coli outbreak marred its reputation. After a health scare, it makes sense that Chipotle might try to gain the trust of the people who are the most conscious about their health.
Regardless of how Chipotle is trying to rebuild their image, this is only good news for you, the customer: Whether you're trying out any new diets this year or not, having a healthy options at your fingertips especially when you're in a hurry is a blessing.