The Cheeriest Dining Chairs Ever: Jake Chairs by Koskela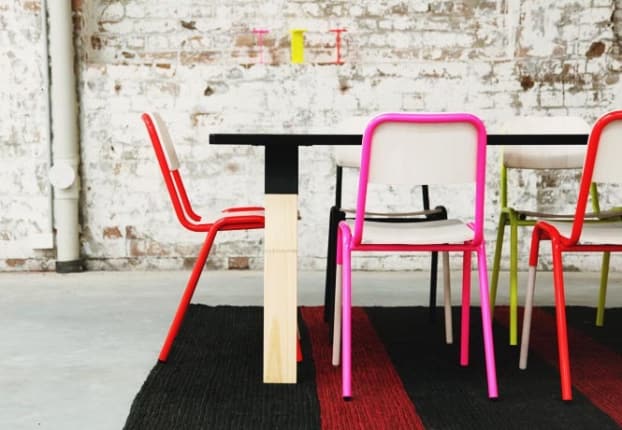 How do I love thee, oh Jake Chair? Let me count the ways: your powder-coated steel frame comes in three fantastically punchy colors, plus black and white. Your wooden seats are lightweight yet sturdy. And my favorite element of all, you have one contrasting wooden leg, which makes you wonderfully off-kilter and visually interesting. I'd like to have six of you, in all colors, sitting around my dining room table, please.
The Jake Chair is made by Australian design studio Koskela, and it's currently on display at Koskela's studio in Roseberry, New South Wales, in Australia. The chairs are not available in the US (wah!), but you can contact them for ordering information.
Find It! The Jake Chair, $440AUD from Koskela
Related: Around the Table: Mismatched Eames Chairs
(Images: Koskela)