Can You Bring a Turkey on a Plane? And Other TSA Questions Answered.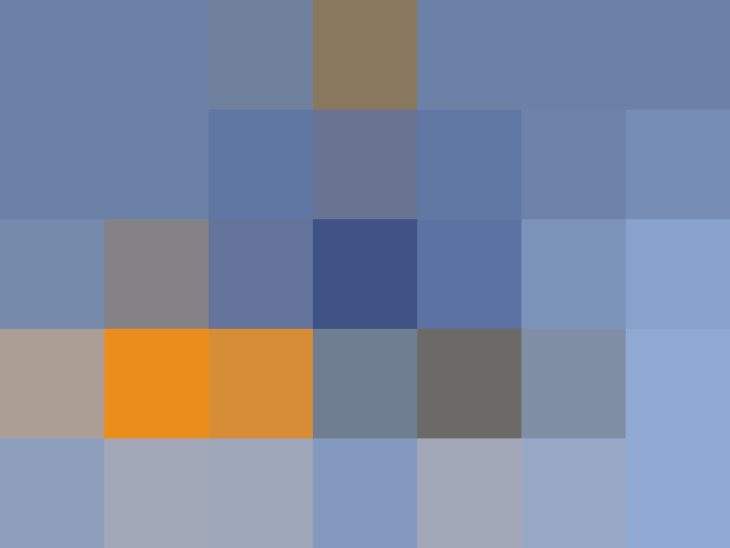 Every family has their own Thanksgiving customs, but there is one tradition that unites us all: standing in line at airport security. The TSA is as much a part of the holiday as pumpkin pie. It is beautiful, in a way. America may be more divided than ever, and yet all of us must stand together, forever, holding our quart-sized plastic bags.
In celebration of this great American tradition, we chatted with TSA spokesperson Lisa Farbstein to get answers to our most pressing Thanksgiving travel questions. Does pumpkin pie filling count as a gel? Can you BYOSP (bring your own sweet potatoes)? And what happens if you give your TSA agent a present?
Foods and Food-Related Items That Are TSA-Approved
Let us begin with the good news.
Pies. "You can certainly fly with a pie," Farbstein says. It's possible your pumpkin masterpiece will require some special screening — a TSA officer might swab around the container to check for traces of explosives, she explains — but assuming your pie is only explosive in flavor, you're good to go. (Cakes are cool, too, Farbstein adds.)
Stuffing. Another go — as long as it's more solid than gel. "Here's the tip," Farbstein says. "If you can spray it, spread it, spill it, pump it, or pour it, it should not go through the checkpoint." As none of these things are true of (most) prepared stuffing, you should be in the clear.
Turkey. Yes, it is true that you can bring a turkey on a plane. (Where will you store the turkey? That's you're problem, or the problem of your seatmates.) As far as the TSA is concerned, though, turkeys are — ironically — fine to fly.
Ice packs. But what if you want to keep your turkey cold? No problem. According to Farbstein, ice packs are absolutely allowed — as long as they're frozen solid. "If it's half-melted," she warns, "it's not going." So if you're planning on traveling with ice packs, make sure you keep them in the freezer until the very last second. If we have learned anything over the years, it is that lines will be long.
Mini bottles of booze. Can you bring them through airport security? Yes. "As long as it's 3.4 ounces or smaller, and as long as it can fit into your 3-1-1 bag, that's just fine," says Farbstein.
Can you drink those minis on the plane, though? That is outside the province of the TSA, she says. Federal regulation suggests not, though. From code 14 CFR 121.575 of the FAA Cabin Safety Subject Index: "No person may drink any alcoholic beverage aboard an aircraft unless the certificate holder operating the aircraft has served that beverage to him." Sorry.
Foods and Food-Related Items That Are Not TSA-Approved
And now for some disappointments.
Mashed potatoes. Your Tupperware of mashed potatoes will sadly be confiscated at security, although if you are desperate to travel with prepared taters, you are welcome to put them in your checked bag. Alternatively, Farbstein says, you're welcome to fly with uncooked potatoes, although this strikes me personally as inadvisable for other reasons.
Cranberry sauce. A definite no, unsurprisingly.
Gravy. Nope. "The best thing to do about the gravy is to put it in a jar and wrap it well and put that in your checked bag," Farbstein says.
Salad dressing. Same as gravy; put it in your checked bag. "But what if you just divided it up and put it in a whole bunch of 3.4-ounce containers?" I want to know. That would be fine, Farbstein tells me, although she sounds skeptical about this plan. "There's only one of those quart-sized bags per person," she says.
Jam, jelly, and maple syrup. Nope, nope, and nope. All of these make great gifts, and therefore, Farbstein recommends you ship them ahead of time, because you definitely can't bring them in your carry-on. Also, they are heavy.
Carving knives. In a twist surprising to no one, you cannot bring a carving knife through security, although Farbstein assures me that people have tried. This applies to electric knives, too. "Anything with a blade, put that in your checked bag," she says.
And the moment of truth: If you feel sorry for your TSA agent because they are working on Thanksgiving, busiest travel time of the year, could you offer them a piece of pie, and would they be allowed to accept it? "They cannot. They will not, at risk of losing their job," Farbstein says. Sometimes, it is so hard to be kind in this world.
Published: Nov 21, 2016