Cameron Diaz's Manhattan Kitchen Is a Gorgeous Little Jewel Box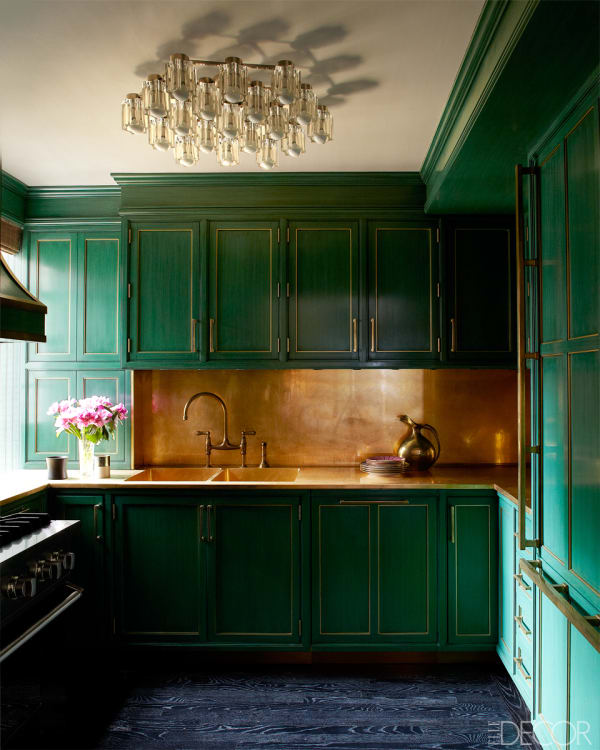 If you frequently suffer from kitchen envy, avert your eyes, because Cameron Diaz's New York kitchen is an opulent wonderfest. Emerald green cabinets, unlacquered brass countertops and backsplash, cerused ebony-stained floors... it's total glam.
As Ms. Diaz tells Elle Decor, she wasn't afraid to go for the more unusual finishes, like the unlacquered brass: "It's the first room I see when I walk through the door, and it's where I spend a lot of time, especially in the morning," says Diaz. "I like that the counters show every water ring and squeeze of lemon juice. They give the place soul."
I adore this. So, so pretty!
(Image: William Abranowicz for Elle Decor)