Brownies Go Boo! With a Jack-o'-Lantern Grin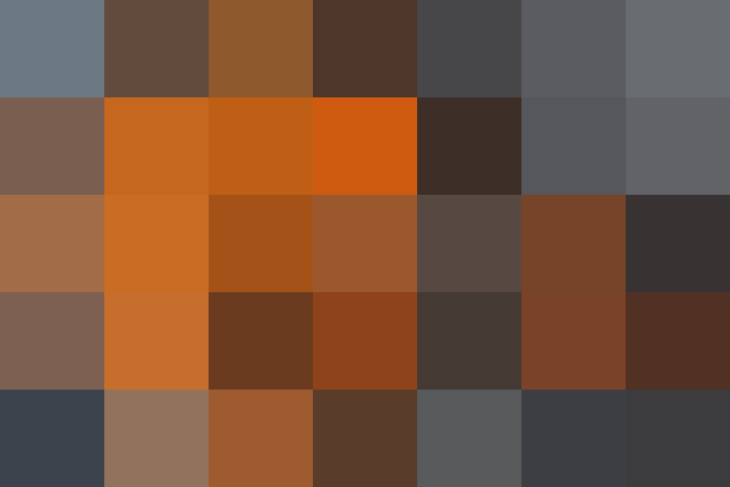 When you need a festive cake for a class party, look no further than this jack-o'-lantern brownie cake. Just bake up your favorite brownie batter in a round cake pan and add some orange and black frosting.
Before you can cut a pan of brownies into these cute Halloween treats, you'll need to bake up a pan. Below is our recipe for homemade chewy brownies, but your favorite box of brownies works just as well (here's our readers' favorite brownie box mix). If you're in the business of baking up a brownie for one, we've got you covered there as well.
How to Make Jack-o'-Lantern Frosted Brownies
You'll also need a small batch of vanilla frosting; the frosting found in our single serve vanilla cupcake is just enough to cover the top of this nine-inch cake. Or you can use this recipe for basic buttercream if you'd like to cover the sides, too. A few drops of red and yellow food coloring will give the frosting a delightful orange hue. Spread the frosting on cooled brownies in a thin, even layer. Use a bit of melted chocolate or black food coloring to create the eyes and mouth.
Published: Oct 28, 2016