Cookie-Stuffed Brownies Are the One Sweet Treat You'll Want to Make Every Week
We
independently
select these products—if you buy from one of our links, we may earn a commission. All prices were accurate at the time of publishing.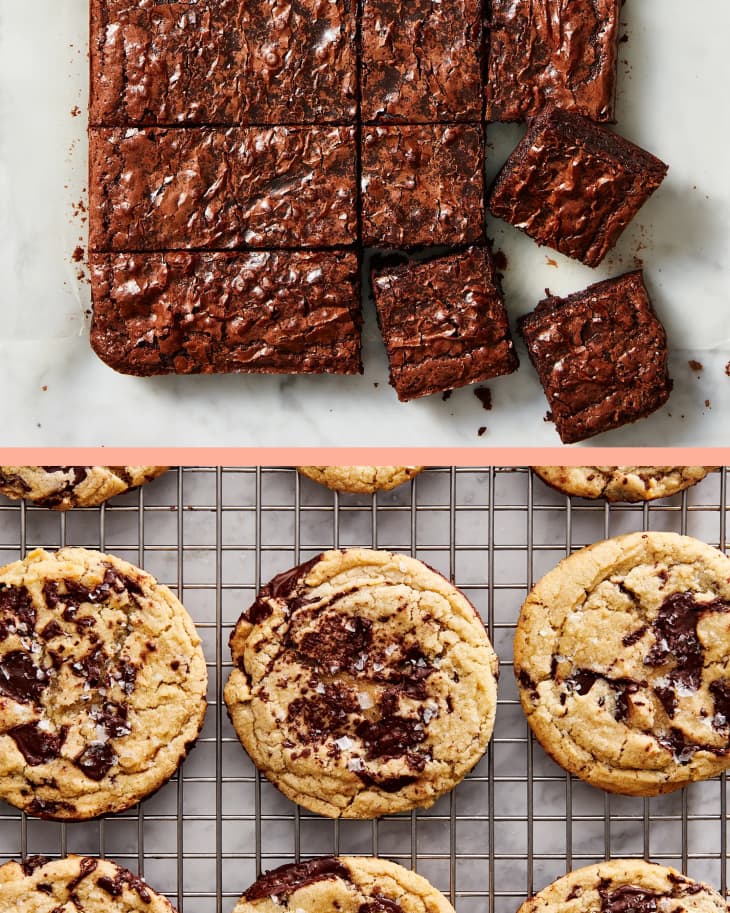 As a dessert connoisseur, I always look for fun, innovative recipes that combine unexpected flavors into a dish that opens my tastebuds to new possibilities. (Who knew that banana bars with cream cheese frosting could combine parts of my favorite dishes and turn it into such a unique journey for my tastebuds?) While it is fun to stretch the imagination, sometimes putting together the simplest pairings can yield the sweetest returns. And that's how I felt when I came across Sarah Fennel's (@bromabakery on Instagram) recipe for cookie-stuffed brownies.
The easy-to-follow recipe combines the deep, rich, chocolate flavor of a brownie with the soft, gooey taste of a cookie. Often, when combined, a cookie is used for the crust of the brownie, but in this recipe, the cookie is positioned as a surprise inside — just like jelly inside of a donut. For this recipe, a chocolate chip cookie was the co-star, but you can choose whatever flavor you enjoy most. The main suggestion from Fennel, however, is that the cookie dough is homemade. 
After preparing the brownie mix, she rolls her homemade cookie dough into a ball and places it into the brownie mix before covering it with more mix. From there, bake at 350°F for 45 minutes — or until a knife inserted inside the brownie comes out clean. Easy-peasy! 
As we slowly approach the spring and summer seasons, I recommend topping your soon-to-be favorite snack with a creamy scoop of your preferred ice cream to give it the addition you've been missing. For me, that's coffee ice cream because the taste of coffee and chocolate seem to complement each other perfectly. Coffee-flavored ice cream not your preference? Go with whatever you like — even if it is chicken and waffles-flavored ice cream.