Book Review: Cooking with the Seasons at Rancho La Puerta
We support our readers with carefully chosen product recommendations to improve life at home. You support us through our independently chosen links, many of which earn us a commission.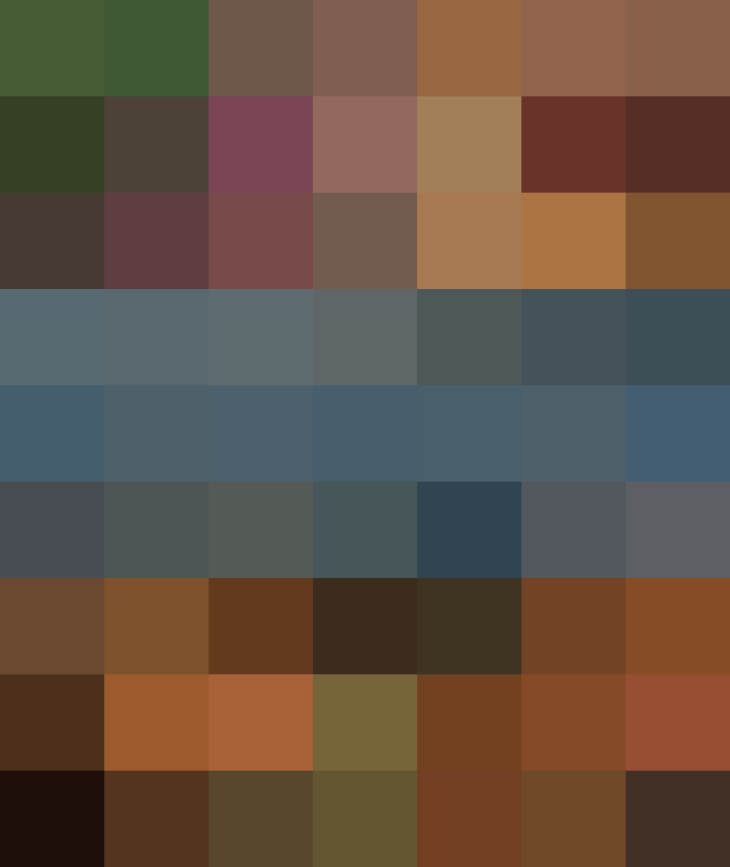 Rancho La Puerta started almost seventy years ago when Edmond and Deborah Szekely went to Tecate, Mexico and started a "health camp." Guests paid $17.50 for a week at the camp. You had to bring your own tent, and were not treated to such luxuries today's guests enjoy like a swimming pool and a gym, not to mention running water and electricity.
The camp did offer a mountain for climbing, a river for swimming, daily lectures in wellness by Mr. Szekely, by then a noted scholar of natural living, augmented by an incredible week of meals from the camp's organic garden. Over the years, Rancho La Puerta has raised its rates a bit and brought in running water and power, but one thing remains the same: fresh, wholesome cooking and a commitment to exposing guests to not only proper eating, but cooking, harvesting and growing food in the most optimum way for good health.
La Cocina Que Canta is the Ranch's recently-opened culinary center. Many of the programs the Ranch offers are based here since food is the backbone of the philosophy guiding the Ranch. Culinary instructors like Deborah Madison, Molly Stevens, Lynn Rosetto Kasper come through routinely to host a week's worth of cooking instruction, using the fruits of the Ranch's organic garden.
Deborah Szekely, Deborah Schneider, the resident culinary instructor, and Jesús González, the Ranch's chef, teamed up to write a book that would inspire people to see food they way they see it at the Ranch. Szekely writes in the introduction: "This book will not only help you make good food, but also free you to enjoy it more. I love food. It is a life force. But our culture has caused us to be hemmed in by it and has made it a no-no when it should be one of the most positive and naturally balanced necessary pleasures in life."
What I love about Cooking with the Seasons at Rancho La Puerta (Stewart, Tabori & Chang) is the portions are small and each recipe is crafted with a mindfulness toward both health and enjoyment, in equal proportions. It is laid out in seasonally-based menus (what cookbook isn't these days?) like "Spring Dinner," "Company's Coming," and "Fall Colors." From the fall menu "Three Sisters Mole," I made the Butternut Squash Flan [p. 119, and see below] and peeked ahead to a winter menu called "Quick Weekday Dinner" for the Ranch's own lighter version of a Cesar Salad.
The flan was tasty, although put away your expectations for a traditional flan, this one is definitely light. The Cesar Salad Provençale was fine, although I was distracted by the fresh tomatoes and cucumbers in this "winter salad." Still, it was delicious, and I was happy to use some very end of the season tomatoes from the yard.
The toward the end of the book is a very useful chapter on basic cooking techniques for a wide range of healthy ingredients like grains, rice, beans and legumes, and vegetables. It's like a healthy cooking 101 class rolled into twenty pages. The last chapter is about the spa, with recipes for skin masks and pedicure soaks.
Flipping through Cooking with the Seasons at Rancho La Puerta will certainly make you want to visit, as I have for a number of years. Those I've known who go say the food is remarkable, and so is the spirit behind the food and to me that is a huge draw. This cookbook's timing couldn't be better: in a time when people need the kind of healing put forth by the Ranch, but might not be able to take a luxurious week away. Of course, the experience isn't quite the same, but whether curled up in bed with the book, of sitting down to a meal from one of its menus, you can get lost, if just for an hour or two, in the Ranch's incredible legacy of tasty wellness.
Butternut Squash Flan
Makes 6 flans
Traditional flan is creamy, rich and heavy. This lightened version is based on naturally sweet butternut squash puree with a zing of orange in the syrup. Baked pureed yam may be substituted for the squash.
Syrup
1 orange, washed
1/3 cup light brown sugar packed
Flan
3 cups milk
1/4 cup light brown sugar
4 extra-large eggs
3/4 cup cooked and pureed butternut squash
1 teaspoon cinnamon
1 teaspoon vanilla
Seasonal fruit
1. Preheat oven to 350 degrees.
2. Make the syrup: Grate the orange rind first, then juice the orange. Set rind aside.
3. Combine sugar with 3 tablespoons orange juice in a small saucepan. Cook over low heat until the sugar is melted, and bubbles form across the surface of the syrup.
4. Divide syrup evenly among six 6-ounce ramekins.
5. Make the flan: In a saucepan, combine the milk and sugar. Heat over low to medium
6. Heat to dissolve the sugar, stirring constantly. Set aside to cool.
7. In a bowl, whisk the eggs until frothy. Add the pureed squash pulp, cinnamon, vanilla and orange zest. Stir in the cooled milk mixture. Strain the custard through a fine sieve to remove any fiber.
8. Pour into ramekins, filling to within ¼ inch of the top. Set in a baking dish just large enough to hold them. Pour boiling water into the pan about halfway up the sides of the cups. Cover with foil and bake for 30 minutes, turning the pan once, or until set and a toothpick comes out clean. Uncover and let the custards cool in the water bath. Refrigerate for several hours.
9. To un-mold, press gently around the edge of each flan to break the seal. Invert onto a dessert plate. If you prefer, the flan may be served right in the baking dish.

(Recipe reprinted from Cooking with the Seasons at Rancho La Puerta: Recipes from the World-Famous Spa by Deborah Szekely and Deborah M. Schneider with Chef Jesús González, Chef of La Cocina Que Canta)
Published: Oct 24, 2008