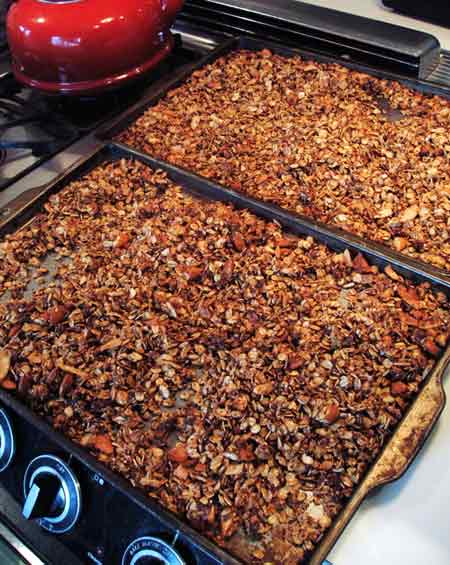 Bittersweet Honorable Mention: Best With Morning Coffee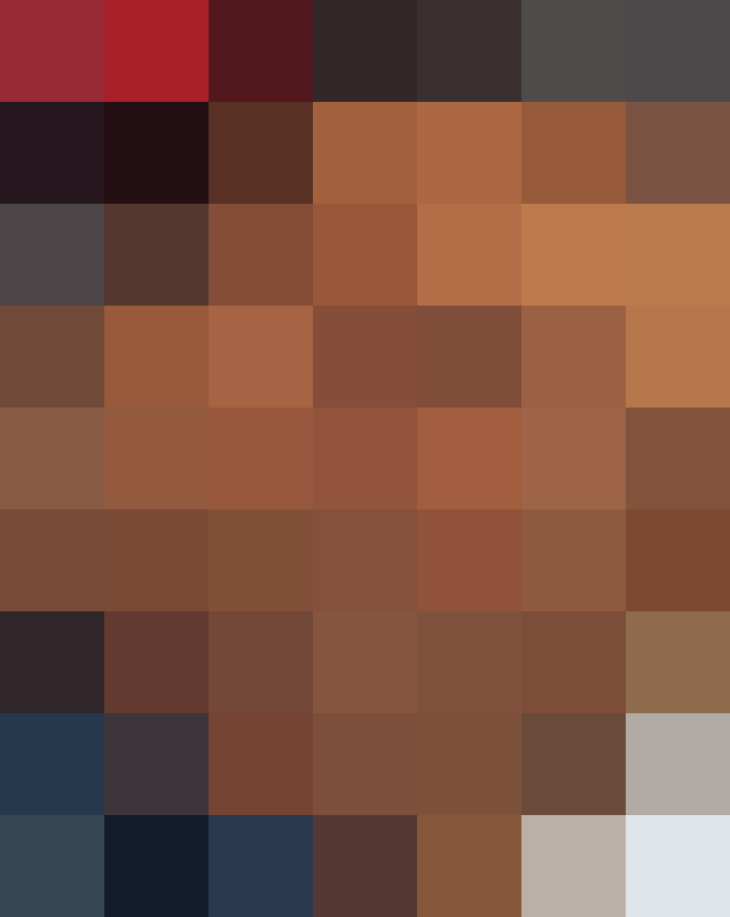 So even though this granola recipe from Spring didn't quite meet our contest specifications for a bittersweet dessert, we just had to post it as a special honorable mention.
I asked my husband what baked item that I make goes well with his coffee. He emphatically stated granola.So here's my recipe. A little molasses and a little maple syrup. a little tang and a little sweet.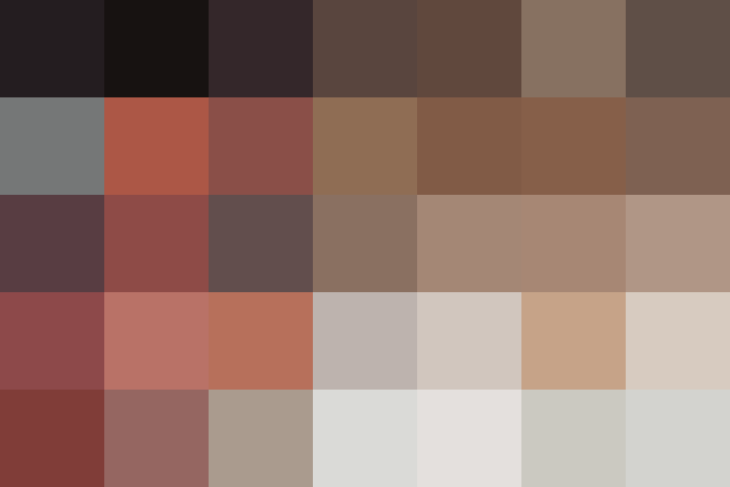 4 cups rolled oats
3/4 cup raw wheat germ
1/4 cup flax seed meal
1/4 cup hemp seed
1/2 cup unsweetened coconut flakes
1/2 cup sunflower seeds
1 cup chopped almonds
4 tblspns blackstrap molasses
4 tblspns maple syrup
1/3 cup water
1/3 cup canola oil
mix mix mix.
mix until it's gooey and clumps.
mix a bit more
spread onto two baking sheets and bake for about a half hour or so at 300 degrees.
take out and mix every 10 minutes or so.
let it cool completely before tasting, otherwise it won't taste right or have the right consistency.
add raisins or other dried fruit.
any of these ingredients can be dropped or substituted for something else. just adjust the liquids accordingly.
Originally published Feb 12, 2008