24 Stores and Websites You Aren't Shopping at but Should Be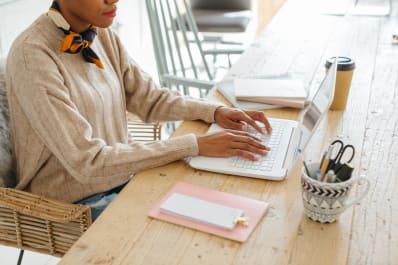 (Image credit: BONNINSTUDIO/Stocksy)
We covered a lot of stores and websites in 2017. We talked a lot about IKEA, Target, Costco, Trader Joe's, and the other usual suspects. We also ran plenty of stories on some lesser-known shopping options; places you should be shopping at but aren't yet.
In case you missed it — or need a refresher — here are two-dozen places, in alphabetical order, for great finds and even better deals.
As the title of the original post (below) suggests, if HomeGoods and World Market had a baby, this store would be it. There aren't many (just 125), but the stores that do exist are massive — 120,000 square feet on average with 50,000 different items! The prices are low and they carry everything including flatware, dining chairs, cookware, decorative items, and more. The only problem: They don't have e-commerce, so you've gotta go to a physical store.
Read more: If HomeGoods and World Market Had a Baby, This Store Would Be It
Okay, so this one is technically a brand and not a store or a website, but stick with us because it's really worth knowing about. It's a Danish home design company (actually located in Denmark), that makes dinnerware, glassware, vases, lighting, pillows, rugs, coffee tables, and so much more. It was brought to the U.S. in 2014 and it's still expanding. Look for its Scandinavian wares on Amazon, Wayfair, AllModern, and Bloomingdales.
See why it's so great: We're Totally Obsessed with This Brand You've Probably Never Heard Of
If you love Costco, you'll love this warehouse store. It's affectionately known as BJ's (let's keep it clean here, folks) by residents of the East Coast. The are 210 clubs in 16 states from Maine to Florida, although the heaviest concentration of them is in the Northeast. If you aren't familiar, we suggest you plan a trip.
Read more: This Cult Favorite Store Is Even Better than Costco
Meet Boxed — an online bulk shopping site looking to give warehouse stores a run for their money. There's no membership fee, you can get free shipping (and free samples!), and it has a private-label brand that can rival that of other big retailers.
Learn more: This Bulk Shopping Website Is Way Better than Costco
A new site called Brandless launched this summer. On said site, you can get all sorts of snacks, ingredients, kitchen gadgets, tabletop supplies, and more for cheap. How cheap? Every single item on the site is just $3 — sometimes you'll even get two-packs for $3 or three-packs for $3.
Keep reading: Everything On This (Awesome) New Site is Just $3
Have you ever heard of a Costco Business Center? It's like Costco — only different. Although you don't need a special membership to shop at one — just a regular Costco card will do! — these specialty stores have a more restaurant-geared focus and carry a different line of merchandise than their regular warehouse stores. We went shopping to find the best buys.
What to get: 5 Smart Buys for Cooks at Costco Business Center
Remember when everyone was obsessed with all things Hygge? Even if Hygge is technically over now, we still love this site for all sorts of cozy Scandinavian finds. It features classic designers, iconic brands, and other stuff you've just gotta have.
Go shopping: Our Favorite Online Shop for All Things Hygge
(Image credit: Courtesy Homesense)
Back in July, HomeGoods' parent company, TJX, announced that HomeSense — a spinoff chain of stores with even bigger and better home displays — was finally coming to the United States. And then, like promised, stores started opening. We got to go to one and our heads nearly exploded.
Take a tour: An Inside Look at the New HomeSense Store — Opening Today!
Another store that finally opened in the U.S., this one is a discount grocery store and some even say it's better than Aldi. The openings have been limited to Virginia, North Carolina, and South Carolina, but we're waiting with bated breath for more expansion.
Read more: I Went to Lidl's Grand Opening in Virginia. Here's What I Learned.
10. Muji
If you're a fan of a clean, streamlined aesthetic, and you haven't heard of Muji, prepare to suddenly want to buy a lot of things. Founded in 1980 in Japan, the brand sells a variety of goods, from clothing and accessories to organizational gear and furniture. The name, which translates as "no-brand quality goods," is the perfect description of the brand — the materials are top-notch and the products are timeless and simplistic (but still super stylish). And the best part? The price points are reasonable, meaning you can pick up a ton of goodies for your home without breaking the bank.
Read more: One Store You Aren't Shopping at but Should Be
Plus
3 Clothing Stores
The next time you're shopping for sweaters and coats at Zara, H&M, and Urban Outfitters, check out their home stuff, too. All three clothing stores have an impressive selection of gear for your kitchen and dining table.
Read more: 3 Clothing Stores with Surprisingly Awesome Stuff for Your Kitchen
11 Other Accessory Shops
To make things easier on you guys, we ran this massive post with 11 other stores (all in one place) that you probably haven't heard of. For example: Brika, Arro Home, and Unison Home. Are those all new to you? Check out the full post for sure!
Check them out: 11 Kitchen Accessory Shops You Should Be Shopping at (but Aren't West Elm or IKEA)
Kitchn supports our readers with carefully chosen product recommendations to improve life at home. You support us through our independently chosen links, many of which earn us a commission.