27 Very British Recipes Even Ted Lasso Would Love
We independently select these products—if you buy from one of our links, we may earn a commission. All prices were accurate at the time of publishing.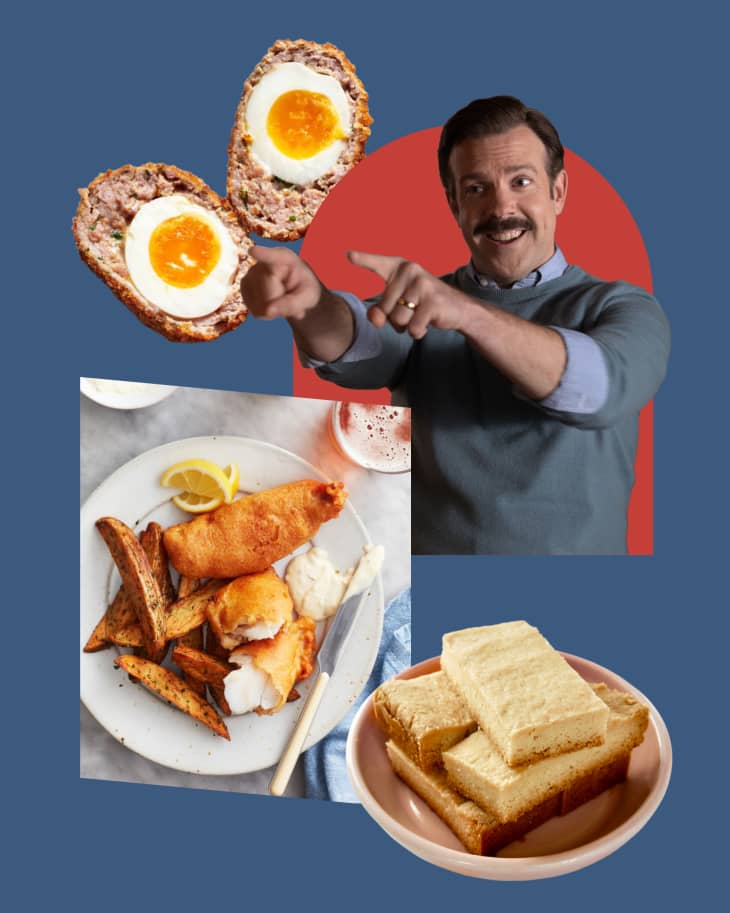 Happy return of Ted Lasso to those who celebrate! If you like to pair each new episode with something to eat, you've come to the right place. Naturally there are the hallmark foods of our favorite Apple TV+ comedy. Ted Lasso's shortbread is a no-brainer (we scored the official recipe!). A cup of strong black tea is a choice if, unlike Ted, you don't think of it as "hot brown water." In the same way that Ted won over many naysayers who had at first rejected him as an American fish out of water, I'm willing to bet Coach Lasso's diet in his transplant city of London, England, has come to embrace all types of classic British fare. 
What (probably) started as a decrease in his Kansas City barbecue sauce supply was made up for overtime by the hearty dinners he and Coach Beard tuck into at The Crown & Anchor Pub, the homemade comfort food Higgins butters him up with, the many Biscuits with the Boss sessions with Rebecca, and the links to Nigella Lawson recipes that Roy Kent stoically but lovingly texts him (for context, in one episode Roy told Keeley that Nigella said if you butterfly the chicken for chicken cordon bleu, it'll be more moist – he gets it).
You don't need to be new to England to get acquainted with pillowy Yorkshire pudding, succulent beef Wellington, or a bright and zesty lemon drizzle cake. Read on for 27 of our most flavorful English recipes that are so good, they could win over almost anyone. Hopefully your back pocket is empty because every dish in this collection of British pub food, comforting homestyle meals, and stunning bakes are so easy to love, you'll want to keep them on heavy rotation.
British Pub Food
How to enjoy proper pub grub without traveling abroad, let alone ever leaving your house.
British Comfort Food
Carby, meaty, warm, and really homey. British comfort food is in a class of its own.
Great British Bakes
Is a meal ever complete without something sweet? The Brits would say no.