Before & After: A Farmhouse Kitchen Transformation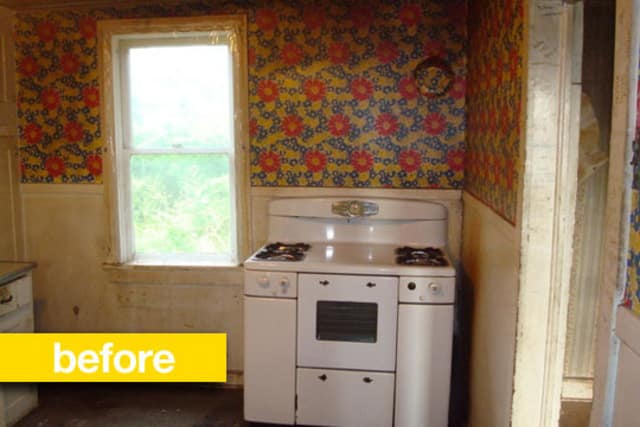 It takes a brave and capable couple to tackle a full house remodel, especially when it's a severely run-down farmhouse. But Raina and Robert—a stylist and an architect, respectively—saw the potential in this Hudson Valley, New York homestead, and spent 15 months turning it into a sophisticated, modern home - with a knockout kitchen.
Because the farmhouse was meant to be a rental, it was essential to keep the renovations within a strict budget. Thus, the new kitchen has IKEA cabinets and counters, subway tile from Lowe's, a Brizio kitchen faucet, and Whirlpool appliances. The couple's favorite element of the redesign, and their one big splurge? The vintage wood bar, which they call "kind of crazy for a rental."
See the Full Tour: Raina and Robert's Modern Farmhouse Makeover at Apartment Therapy
Related: Kitchen Spotlight: Lori's Serene Farmhouse
(Images: Befores by Raina Kattleson; Afters by Emily Johnston Anderson via Apartment Therapy)