Battista Tray: Breakfast in Bed Just Got A Little Sexier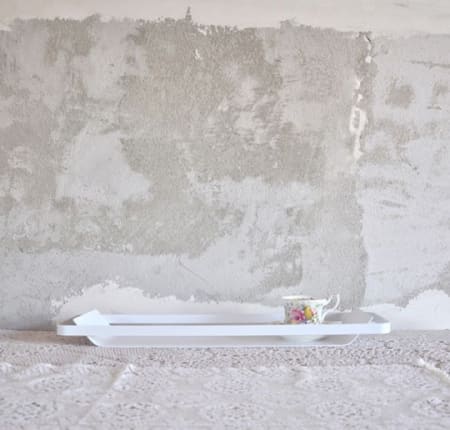 You don't have to wait until Valentine's Day to surprise your sweetie with breakfast in bed, but maybe this sexy Battista tray from Italian design studio Mr. Less and Mrs. More will inspire you to make it a weekly indulgence.
The Battista is a sleek and minimalist serving tray with a not-very-minimalist price tag (even the smallest size will set you back 180€). Still, you can imagine how amazing a spread of Gingerbread Waffles and Perfect Fried Eggs would look presented on this beautiful tray.
Want more breakfast in bed ideas? Click here for some simpler menu options that anyone can lovingly whip up!
Find It: Battista, starting at 180€ from Mr. Less and Mrs. More
Related: Juice, Jam, and Coffee: Vintage Breakfast Tabletop
(Images: Mr. Less and Mrs. More)