Barn Light Electric: American-Made, Vintage-Style Barn & Schoolhouse Lights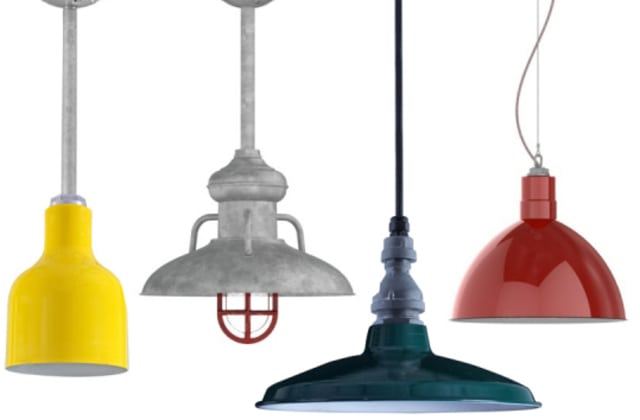 Love the throwback look of barn lights, or those metal industrial-style farmhouse pendants? If you're looking for a go-to resource for these kinds of lights for your kitchen or dining room, Barn Light Electric is a dream.
This Florida-based company has a huge selection of gooseneck lights, schoolhouse, and barn lights in multiple finishes, all of which are made at their Florida factory. They even opened their own porcelain enamel manufacturing facility in 2012 — a process, they say, that hasn't been done in the US for over 50 years!
Like so many great ideas, Barn Light Electric began as a hobby. Its founder, Bryan Scott, loved restoring American-made barn lighting because the lights were so well-made, so sturdy. Soon he started making his own line of barn lighting "the old-fashioned way, using only the highest quality, commercial grade materials" and in 2008 left his day job to start Barn Light Electric.
I love stories like this. Isn't it great to have a store for such classic light fixtures? I have one of those metal shop pendants, similar to the green pendants you see in the photo above. I bought it vintage on Etsy after searching around, but I'm so glad to know there's a place I can go now should I ever want to buy another one!
(Images: Barn Light Electric)