No More Soggy-Bottomed Muffins! Keep Fruits from Sinking With This Tip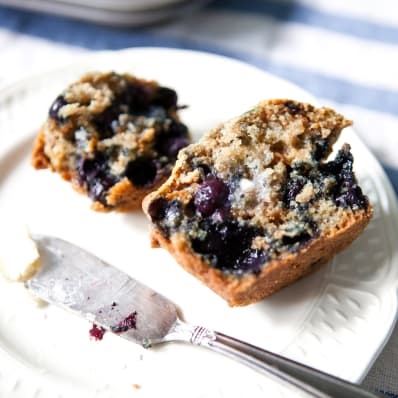 Ever made a batch of blueberry muffins only to find that all the fruit sank to the bottom during baking? Soggy-bottomed muffins are so disappointing. Here's how to keep that from happening.
The solution to sinking fruit is to toss them in a tablespoon or two of flour from the recipe's dry ingredients — just enough flour to give them a coating. Then, fold the flour-coated fruit into the batter as the very last step before baking. This coating of flour absorbs some of the liquid released by the fruit as it bakes and keeps the fruit in place until the crumb has set.
This works for any fruit called for in your recipe as well as any other add-ins, like nuts, dried fruit, and chocolate chips. You can also use this trick when baking muffins, cupcakes, scones, or any quick bread.
Soggy-bottomed muffins, no more! Do you ever do this?
This post has been updated. Originally published May 11, 2009.