Author Padgett Powell Discovers Gumbo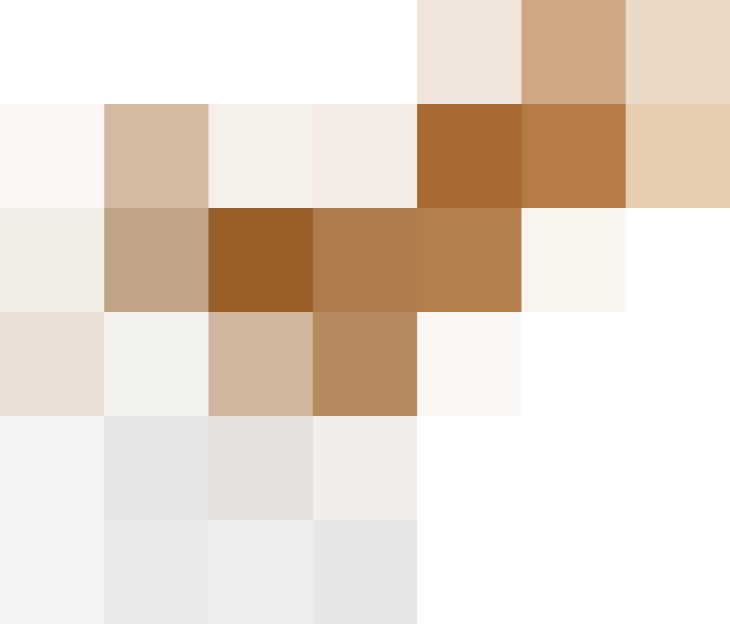 This month, we're delighted to share four essays from The Artists' and Writers' Cookbook about the power of a simple bowl of soup. Writer Padgett Powell continues our series today with his recipe for gumbo.
About 35 years ago, 1980-ish, I was sitting one night in a kitchen in Scott, Louisiana, at a fake redwood picnic table on a fake redwood bench after a day of driving a van hauling musicians to and fro Barry Ancelet's Festival de Musique Acadienne et Créole and we had been drinking beer all day and had moved to Jamesons and it was maybe about 11 p.m., we'd passed Dan Jenkins's Stage 5 Fuck Dinner I would guess about six or seven, when Barry Ancelet, the dean of all things Cajun and a person of some quiet authority, said, "Let's have a gumbo!" and as I gathered he meant food I thought he'd lost his mind. He strode to the stove and cooked something and then from a chest freezer beside the stove got out some bricks of something frozen and as I continued to ply the whiskey and think he'd lost it he put the bricks of something in the pot with the other something and a neutron wave hit me, some gaseous sublimation of greenness and grease, that arrested the march into oblivion completely. It reversed time and space to somewhere before Stage 5 Fuck Dinner, and it said I was going to eat something — all I had to do was find out what it was and get it out of that pot. And I had found—owing to this Cajun dean's lunacy, his deciding that falling-down drunk we would eat — one of my foods.
A man, unless he is a Frenchman, has only a couple of foods that command his attention. That he will read about, track down, travel for, presume to criticize others for liking poor executions of, etc. And that he will learn to make. We all have these, often to egregious effect, but sometimes not. I found out what gumbo is and have made it for 35 years. I can make it better than any commercial instance of it I have had except at Cochon in New Orleans by that chef whose name eludes because he did not answer my message when I wanted to profile him. I hope he is still alive because many of the people I have wanted to profile and haven't have died on me: in alphabetical order Bob Burns, original drummer for Lynyrd Skynrd, ran car into tree; Allen Collins, original guitarist with Lynyrd Skynyrd, complications from paralysis from running car into I know not what; Blackie Collins, knife designer, cf. Gerber LST, ran motorcycle into what I do not know; M.C. Davis, largest land conservator in the southeast United States, ran into Stage 4 lung cancer. I am not going any deeper into the alphabet and am not wanting to profile anyone at this point. I've killed enough as it is.
I made gumbo once to entertain at Peter Patout's house on Bourbon Street, and Slim, his houseman, who at first refused to have any of the gumbo, did finally assent to have some and said, eating his second bowl, "I'm shocked, you being from Florida and all." Another time at Peter's I put tomato in a seafood gumbo against Peter's counsel and ruined it. Gumbo is not a foolproof food. Care and very careful carelessness must be taken.
bones and vegetable scraps for making stock
meat
(Andouille) sausage
roux
celery
peppers
onions
okra
tomatoes
parsley
I am going to say here some things that might accelerate you into grasping gumbo. Do some reading: look at The Joy of course, then read Paul Prudhomme as your real primer. Look at his pictures of roux making. See the one where the roux looks like Hershey's syrup. That is what you want. One is supposed to use a light roux with a dark meat, but I like to snort at this. There are not many dark meats anyway. Coon is a dark meat, but not many people are going to be making coon gumbo (they should). Withal, make the roux dark. Take time making it dark — not fast.
You may take 30 minutes or more toasting the roux. Do not feel that your life is wasting away, just wonder as you sweat over this stuff, constantly stirring it, what, say, Putin is doing at this very moment, if he has his shirt off on a horse and is cool. What became of Yeltsin?
The vegetables that go into stopping the roux will be rendered invisible. Only those added later will be present — okra, typically, but not in every gumbo, and green-onion tops, sometimes tomatoes that you want to see and feel. Both the invisible and the visible vegetables can be off-list. The on-list is celery, peppers, and onions, annoyingly insistently called The Trinity. I have used celeriac, leeks, weird peppers, eggplant, heavy parsley. I'd use a beet but the purple scares me a bit. Fresh peas would disappear very nicely in stopping a roux. Find what you have and have at it.
Use rich stock; make it yourself from every bone and vegetable scrap in the house. For seafood stock get big heads and backbones. Since you will have spent a fortune on the seafood your fish man will give you all the head and carcass you want.
Brown your meats in the oil you will use to cook the roux. Typically you want two meats (in seafood gumbo, several, though see below when I say goodbye). One meat can be thought of as an "accent" meat; it is commonly a cured meat or otherwise exotic compared to the main meat, and you use less of it. Sausage (the Cajuns call for andouille sausage but they do not mean true andouille, though if you can get actual andouille you should) is the most common accent meat. Squirrel is a good accent meat. Squirrel can be the main meat. A squirrel gumbo can be insanely good. A squirrel tastes as good as the animal is athletic and smart. If they were not as athletic and smart as they are, they would not require extermination for the problems they cause, such as penetrating the attic and making alterations to the electrical scheme that are not up to code. But athletic and smart they are, and uncertified as electricians etc., so sometimes you find yourself with a supply of them for accent meat, or main meat, in gumbo. God had this Life Path more or less in mind for them, insofar as He is All-Seeing, but I do not think Darwin had the path in mind.
I was stumbling along on my Life Path one night when I went into a second-story bar in Matagorda Texas. Most likely this was before 1980, so it predates my experience with Barry Ancelet's undoing Dan Jenkins and the natural order of the universe. It was a Thursday night and Thursday night this bar offered free food. The free food was in a pot. It looked like Coca-cola. If you dug around in the coke with a ladle you brought up whole half crabs, without legs. White heavy crab chunks in shell. The liquor looking like coke did not taste like coke. It tasted good. Extremely good, and it infused the crab meat that you sucked out of the recesses of the shells from those plastic-y compartments separating crab muscles. I suppose they are chitinous dividers. This crab was so good that you hollowed out the shells completely, then got more of the false-coke liquor. This was the best free food I have ever had in a bar. It would be the best food I have ever paid for in a bar had I paid for it. It was gumbo but I did not know that. The word did not cross the threshold until Barry Ancelet said it. But this nonetheless was it.
Okay, you are set. If you read a little and work at it, you and your Path will be changed and you will have proper gumbo. The chef at Cochon is Donald Links. I do not want to profile or kill him. I will certify his gumbo if you want to start there.
Padgett Powell has published six novels (Edisto, A Woman Named Drown, Edisto Revisited, Mrs. Hollingsworth's Men, The Interrogative Mood, You & I) and three story collections (Typical, Aliens of Affection, and Cries For Help, Various). His awards include a Whiting Writer's Award, the Paris Review John Train Humor Prize, the Prix de Rome, and the James Tait Black Memorial Prize in fiction. He teaches at MFA@FLA.
Excerpted from The Artists' and Writers' Cookbook: A Collection of Stories with Recipes © 2016, edited by Natalie Eve Garrett, published by powerHouse Books.
We support our readers with carefully chosen product recommendations to improve life at home. You support us through our independently chosen links, many of which earn us a commission.
Published: Oct 30, 2016