Ashley Rodriguez's Tips for a Romantic Valentine's Day at Home (Even Without a Babysitter)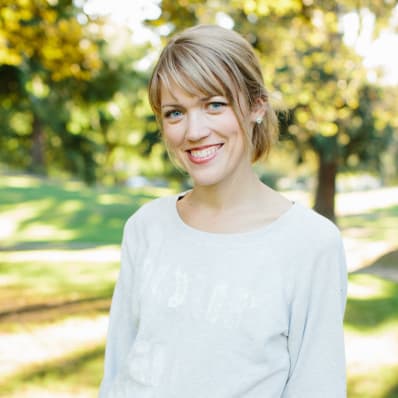 (Image credit: Ashley Rodriguez)
If you are a fan of Ashley Rodriguez's award-winning food blog, Not Without Salt, then you know she has a commitment to sharing date nights with her husband that are romantic yet realistic, and always special. It isn't easy to create that atmosphere with a longtime partner, especially when you have kids, so we turned to Ashley for her advice on sharing a memorably romantic meal at home, even when you can't find a babysitter.
What is on the menu of your ideal Valentine's Day meal?
The two musts are: a cocktail (I'm partial to this Rhubarb Mojito) and chocolate (like this Ice Cream Cake with Hot Fudge and Candied Cocoa Nibs or these Homemade Chocolate Truffles).
For dinner I'd do something simple, preferably a meal that can be enjoyed with our hands instead of forks, like raclette or fondue. Because I think eating with your hands is pretty hot.
Do you have any Valentine's Day traditions in your relationship?
Since having children, our Valentine's Day dinners are enjoyed at home once the kids are in bed. Besides New Year's Eve, Valentine's Day is the hardest day to get a babysitter, so we would have needed to make reservations months ago. But I'm totally okay with all of this because I actually prefer a cozy and quiet night in to enjoy this holiday. We keep the dinner simple and indulge in dessert. There are candles and no frustrated waiters eager to flip the table. So we settle in, get comfortable and enjoy one another in our home.
What is your best advice for making date nights with a longtime partner special?
First of all, if you are actually setting aside the time for a date night you're nearly there. My husband Gabe and I found that just creating the space for time together is often enough for connecting, and in the midst of a busy season that is very special.
If you are going out on a date, you could try something new — an adventurous cuisine or a new restaurant — but we actually love dating at home. To make these nights feel set apart from the others, we start with a cocktail. It's not every night we break into the liquor cabinet, so this instantly sets the evening apart. We love experimenting with new flavors and these are the perfect nights to play around.
When the food feels special so does the date, so I tend to cook food that takes a bit more thought and care; fried chicken and biscuit sandwiches, Belgian stew with homemade frites, and a white bean and pumpkin gratin are a few favorites. (These recipes all come from my upcoming book, Date Night In.)
Beyond the food, we like to dress up for the date even though we're just at home. And Gabe is pretty great at thinking up simple, romantic ideas like our pink piggy bank. He bought it three years ago and since then we've been filling it with notes to one another about why we love the other. We started reading them on our 10th anniversary in December and still have many more to read. I imagine Valentine's Day will include more time with our pink pig.