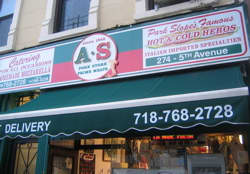 A&S Pork Store: Brooklyn, NY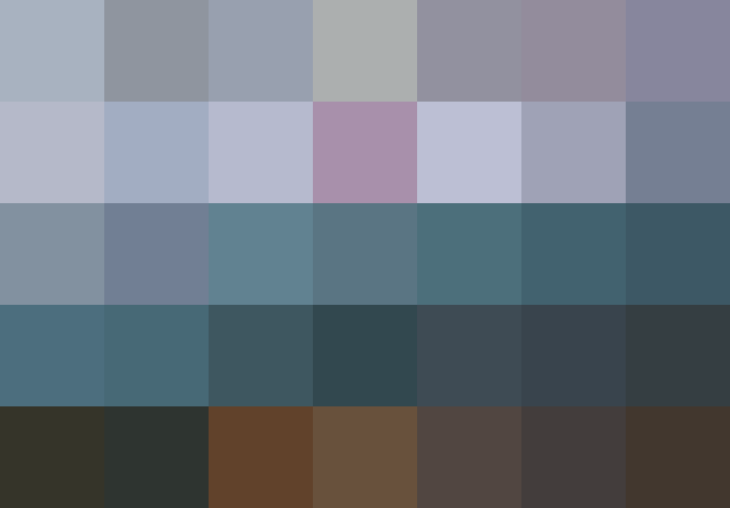 The butchers at A&S Pork Store want their customers to know they are "real butchers." Unlike the meat departments in supermarkets and gourmet stores, these experienced guys know what they sell.
If you have a special request, they might be able to butcher it while you wait, or you might have to place a special order and wait until tomorrow. They deliver in the neighborhood.
"Pork" is in the name of the store and they sure have pork: ground pork, roasts, chops, smoked chops, four or more kinds of fresh sausages. They make their own pepperoni and cured sausages and also have many kinds of steaks, beef roasts, ground beef.
The homemade mozzarella and ricotta are excellent. The mozzarella is often still warm from being made in the back. Have you ever had it this fresh? They also sell creamy, starchy rice pudding, many kinds of olives, pasta, meatballs, and their own brand of pasta sauces. Chowhounders like their Italian subs, named after streets in Brooklyn, served up at the deli counter in the back.
As would be expected, prices are higher for this meat than from a large supermarket, but you're paying for the freshness and the expertise of the butchers. The butchers give cooking tips and some corny jokes along the way and I can be confident that I'm serving quality meat.
The store is long and narrow with the meat case taking up most of the room in the shop. The butchers squeeze around each other on their side of the case, while the customers line up on the other. Be prepared to wait a bit. Some people order a full week of meat and it can take a while, but I like to listen to their conversations and cooking tips while considering all the meats and cheeses in the store and tasting some samples of the olives and rice balls.
If you place a special order, ask them to make some broccoli rabe sausage. Baked in the oven and then cut up over some pasta with some olive oil and A&S ricotta on top … one of my favorite meals.
Published: Nov 14, 2006