Appalachian Porch Parties: A Surprising Lesson in Mindfulness, Country-Style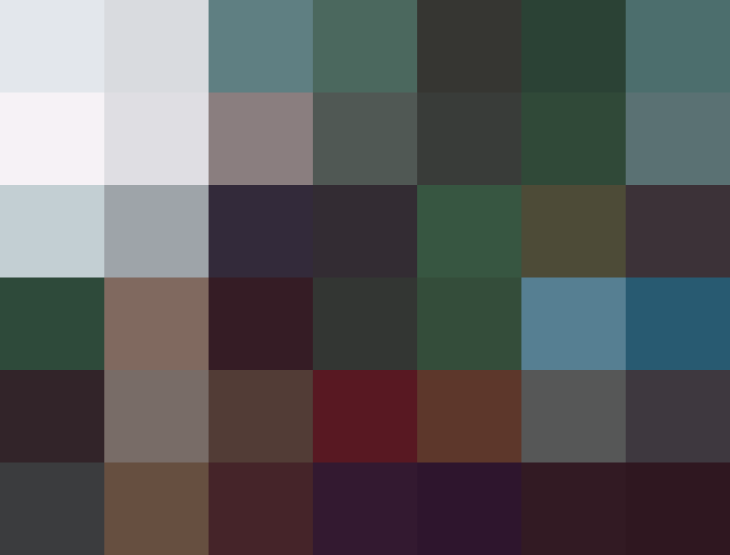 Outdoor parties are all the rage during the warmest summer months of June through August for more than obvious reasons: Those of us living in northern climates enjoy spending as much time as possible in the (temporary) non-arctic air.
Porch parties, however, have deep Southern roots. Before the beautiful era of Freon-induced air-conditioning, escaping to the porch was the best way to keep semi-cool in the sweltering heat of the deep South.
My ancestors, the LaForces, were French Huguenots who escaped religious persecution by fleeing to Appalachian Virginia as early as the 1600s. So the LaForces have literally been sitting on a front porch in southwest Virginia since the 17th century. And in Jonesville, where summers are hot and stagnant, a porch gathering with close family is still a common way to cool off ever-so-slightly.
The basic Appalachian porch party agenda goes something like the following:
Sit down.
Do not move for eight hours.*
* You may occasionally fan yourself with a church bulletin.
While this agenda is really all you need for the most basic Appalachian porch party, there are several key elements to ensure a rousing but appropriately Protestant shindig.
1. A Cooler of Genesee Cream Ale
In my youth, nary a graduation party or wake went by where Grandpa didn't bring along a case of Genny Cream, and Genny Light for the ladies. Craft beer? How un-American. A belly full of that nonsense IPA or beer that requires an orange slice is far too pretentious for the buzzing, honey-like vibe of a porch party.
Genesee Cream Ale gets an astounding score of 71, or "Okay" from Beer Advocate. This is what you want for a porch party — a beer that mimics water and can be readily pounded to keep the late-afternoon thirsties away.
Note that if you don't like Genny, acceptable alternatives include sweet iced tea and freezer-chilled Old Crow. (If you're going to be a non-traditional wuss about it, you can also throw some ice cubes into Franzia.)
Aunt Bette offers these up from a giant jar when we head down to Jonesville. (They also seem to be popping up ironically in the finest Rust Belt dive bars.)
Aunt Bette is a purist and serves up ivory white, deeply vinegary eggs, but if you're feeling radical, go ahead and pickle them in beet juice for a scandalous pink hue. Martha Stewart and a young Emeril Lagasse have hooked the internet up with a great pickled egg and beet recipe.
Hear me out: The rhythmic twang pairs perfectly with a day of drinking, sweating, and complaining about said heat. The ideal porch party playlist would borrow heavily from outlaw country, which is not entirely dissimilar from gangster rap.
Outlaw country is about being true to yourself and not trying to live for anyone else, even if you hurt the ones you love in the process. Johnny Cash, Willie Nelson, and Waylon Jennings are key examples of awesomeness in this genre.
However, the playlist would be remiss if it did not include any Conway Twitty. My dad says it was actually my Grandma Marge (raised in Ohio) who liked Conway Twitty, but we need to include him because his sweet molasses voice blends perfectly into the sultriest hours of porch-party sitting.
4. Sinning (Usually in the Form of Poker)
Finally, despite the strict Baptist traditions of the Southeast, gambling will likely surface after eight hours of pickled eggs and Genny. At this time it becomes acceptable to move after hours of sitting still, but only to play poker in the Five Card Stud tradition.
It's also acceptable to tell spiteful stories about non-LaForces. I vividly remember the time my Uncle Cal told us kids the vague details surrounding the circumstances wherein my Grandpa may or may not have committed involuntary manslaughter while running a backhoe. The good stories come out when the mosquitoes do — right around dusk.
Spending a full, easy day on the porch may be difficult for our multi-tasking generation, but the results are fruitful. When the late-summer sun finally sets, it's time to call it quits. At this time, you'll feel so relaxed that you'll practically ooze out of your rocking chair and up to bed.
A long, quiet porch party is an exercise in mindfulness: no one is waiting for something to happen. The porch party is simply about observing the world. So, take a cue from Southern traditions and allow yourself a therapeutic day of sweat, booze, and summer storytelling.
A version of this story was originally published on Medium, as an excerpt from a collection of essays by Melanie LaForce – Corn-Fed: Cul-de-sacs, keg-stands, and coming of age in the Midwest.
Published: Aug 22, 2016