The Piebox Is a Wood Box For Pies. And It'll Fit on Your Bike, Too!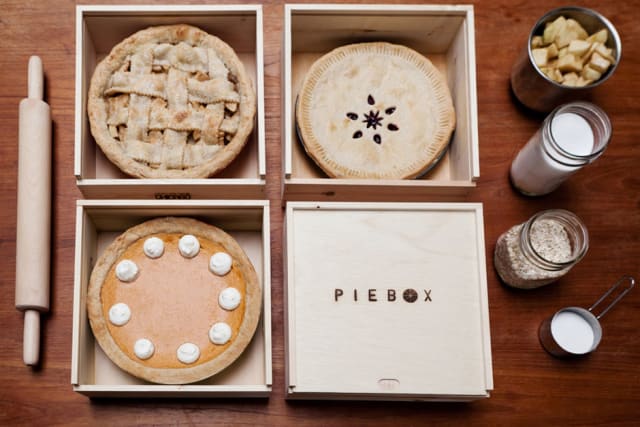 Yesterday we shared a few tips for transporting pies if you find yourself without a traditional pie carrier. But if you want something specifically designed to hold and carry a pie — and a non-plastic version at that! — look no further: the Piebox is it.
This reusable box is as simple as it gets, and we like that. Handmade in Chicago of chemical-free raw pine, the Piebox measures 11"x11"x4" — just right for a 9" deep-dish pie. Use it, reuse it, and as their tagline says, "take pie anywhere" — including on the back of your bike! That's the nice thing about the sturdy, square shape. It also makes for easy stacking.
(Images: Piebox)