Ancient Grains Find a New Home in Your Cheerios Box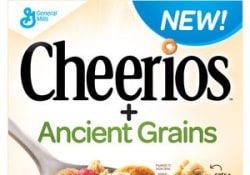 (Image credit: General Mills)
What's the latest natural health food trend to go mainstream? Thanks to General Mills, ancient grains will soon become a bigger part of many Americans' diets.
The company is releasing a new Cheerios variety that includes kamut, spelt, and quinoa along with traditional oats.
Now the question is: Who will be next to jump on the ancient grains bandwagon?