Alysia's Kitchen With a View of the Lake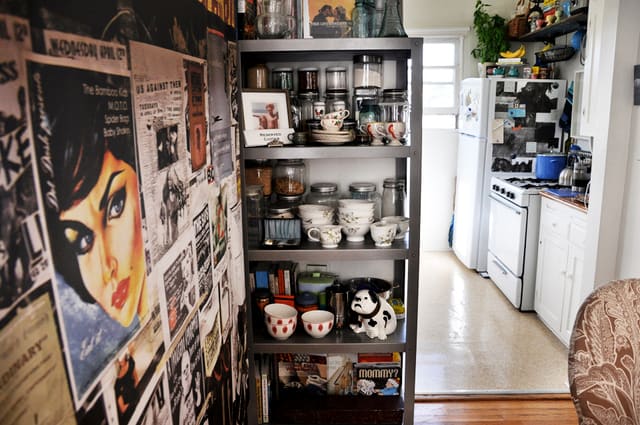 Who cooks here? Alysia
Location: Los Angeles, CA
Owned or rented? Rented
Kitchen size: 60 square feet
What challenge have you overcome in your kitchen?
Finding a refrigerator was very hard because it had to be the right size as not to block the view. I put colorful storage up and displayed all my favorite items instead of putting them away and I put up art everywhere!
Give Alysia a THUMBS UP if you think this kitchen belongs in the finals!
Thumbs Up Voting is only activated for 48 Hours — so don't delay!
What's the story of your kitchen?
A tiny small 100 year old kitchen that is full of character and charm. I love it because it has a view of the lake.
What is your favorite meal to cook here?
I love making pancakes. I make all sorts of different kinds and with some espresso on a Sunday morning with the breeze coming in off the lake it is just heaven.