Alton Brown Called Out Amazon's Wasteful Packaging on Instagram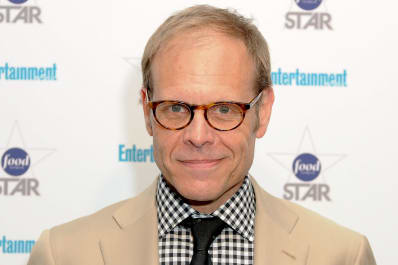 (Image credit: Jude Domski/Getty Images)
Alton Brown is not happy about his most recent Amazon order. Sure, he received the 10 small pie tins he needed, but the packaging they came in was definitely not what he was expecting. Instead of packaging them all together and mailing them in a single box, Amazon sent each pie tin in an individual package.
The glut of packing materials annoyed Alton enough that he put on his "I need to talk to the manager" voice and took to Instagram to post a video calling out Amazon for its wasteful packaging.
"Dear Amazon," he said, holding up a small pie pan and sounding very annoyed. "I ordered 10 pie pans — little metal pie pans!"
The reason for his irritation is clear when the camera pans to a comically large pile of Amazon boxes stacked up behind him.
"You didn't need to send each one in its own box," Brown said, holding up the small pan again. "This .. this is why polar bears are dying! Have a nice day."
Anybody would have expected all the pie pans to show up in one box. The pans are quite small, and they're designed to be nested together so a dozen of them don't take up much more room than one pan does. Now Alton has 10 boxes to break down and 10 boxes worth of airbags to dispose of, and the whole thing looks extremely wasteful.
Alton's video has been liked more than 22,000 times, and people really relate to the feeling of getting an oddly packaged Amazon order. One commenter even told Alton about having once purchased 20 bunches of fresh spinach on Amazon Fresh, expecting to get one cooler full of 20 bunches of spinach. Instead, 20 coolers arrived, each stuffed with frozen ice packs and a single bunch of spinach inside.
Have you ever received a weirdly packaged Amazon order?