Alison's Storage Solution Kitchen in Burlington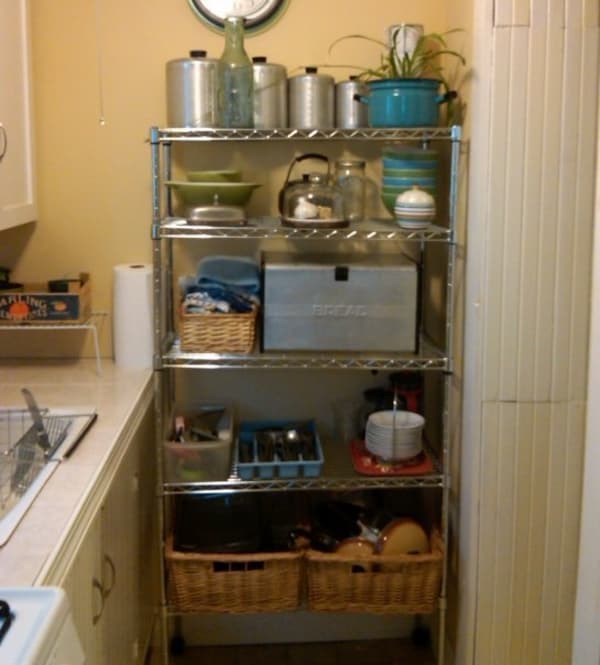 Who cooks here? Alison
Location: Burlington, VT
Owned or rented? Rented
Kitchen size: 80 square feet
What challenge have you overcome in your kitchen? There is NO cabinet space in the kitchen. I searched the internets to find the chrome shelving in the right dimensions. I didn't want to spend a lot on, in the end I spent around $90. It added just the right amount of storage and display to make the kitchen complete.
Give Alison a THUMBS UP if you think this kitchen belongs in the finals!
Thumbs Up Voting is only activated for 48 Hours — so don't delay!
What's the story of your kitchen?
I have learned that big meals are difficult with a small kitchen. But not impossible, Christmas dinner for 9, Thanksgiving for 8...it can be done, with one person in the kitchen at a time! Plus the cool kitty pass through is awesome.
What is your favorite meal to cook here?
Vegetarian Lasagna.