Aldi Is Testing Out In-House Bakeries Right Now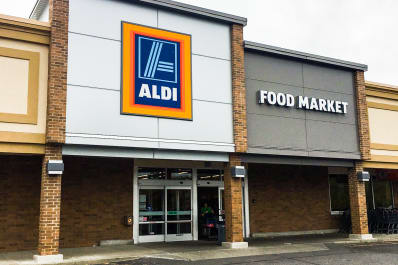 (Image credit: Lisa Freedman)
Many Kitchn editors and writers have spoken at great length about our collective love for Aldi. The grocery giant has really good chocolate, coffee, and wine, and of course you can get everything for a really great price. But it isn't perfect. Aldi doesn't have everything that other major grocers offer and it's eager to catch up. Will these new additions win over potential new customers?
Aldi is testing out its new look at its Batavia, Illinois, location, where Aldi's headquarters are also located. So, what's different? For starters they've rearranged the familiar store layout so produce is the first thing you see when you enter the store. According to FoodDive, research shows that consumers are increasingly shopping around the perimeter of the store, and by putting fruits and vegetables up front, it shows that Aldi cares about its healthy brand message.
The most exciting new thing, however, is the addition of an in-house bakery at the Batavia location. This means you could soon be snacking on soft pretzels, donuts, muffins, and more that are all made in-house. Other grocers, including European giant Lidl, offer this service and have had a lot of success. With this addition, Aldi will be able to woo those consumers who would normally just come in for the prices and produce to get something for breakfast.
According to Brick Meets Click, the consulting firm Aldi is working with, the addition of the bakery has already been successful for the grocer. "On a busy Saturday, in the early afternoon, customers were waiting in line for their turn to pick out bakery products — it was the clearly the star of the show," said the firm.
Here's hoping that Aldi chooses to add the in-house bakery to all their stores very soon, because man oh man would I like to grab a donut while I'm making my way through the store.