The December Aldi Finds We're Most Excited About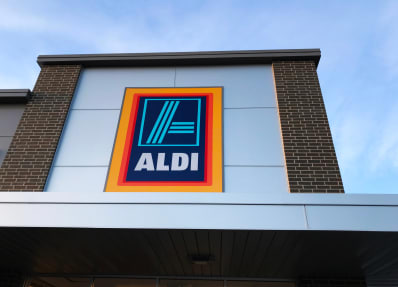 (Image credit: Jeff Bukowski/Shutterstock)
If Aldi isn't one of your upcoming shopping stops, you're doing the holidays wrong. We're not talking about going there for the groceries and festive party snacks, either (although there are plenty of those!). We're talking about going for the Aldi Finds, which rotate in and out of the stores on a weekly basis every Wednesday.
See, we got a sneak peek at the upcoming Aldi Finds for December and there are tons of great gifts for everyone on your shopping list. There's seriously something coming up for for kids, home cooks, tweens, wine-lovers, and more.
Here are some of our top picks. Shop this list and you'll have everyone covered in no time.
1. Ambiano 9-in-1 Programmable Pressure Cooker, $60
The Instant Pot is getting some competition. This is Aldi's version and it's got buttons for oatmeal, broth, yogurt, eggs, cakes, and more. (For reference, the Instant Pot Duo, which can make yogurt, is $80 for a 3-quart machine and $100 for a 6-quart one.) This machine hits stores on December 5.
2. Crofton Rectangular Skinny Griddle, $15
Get this for whoever will be in charge of making bacon on Christmas morning. There will also be a regular grill pan without the ridges for the same price. Both will be available starting December 5.
3. Crofton Cast Iron 2-in-1 Pot, $30
Perhaps you read this post the other day: This Is the Least Amount of Money You Need to Spend to Get a Good Dutch Oven. We would have totally included Aldi's discounted option if it was available all the time. This one comes and goes randomly this time of year, but we know for sure that it'll be back on December 5.
4. Crofton Wine or Champagne Glasses, $10 for four
These glam glasses would be a great gift for anyone who's hosting a New Year's Eve party — or just has a penchant for all things gold.
5. Amiano 8-Bottle Wine Cooler, $80
Wine coolers normally cost hundreds of dollars, but starting December 19, Aldi will have this one for just $80. It's also more narrow than most, which means your loved one doesn't have to sacrifice a ton of floor space to make room for it.
6. Bee Happy Play Food or Cookware Set, $10
Shopping for your niece or nephew? This set comes with 30 (!!!) pieces and costs just $10. Just be prepared for hours (and hours) of tea party action once it's unwrapped. Look for it on December 12.
7. Crofton Ice Bucket, $15
Every hostess should have an ice bucket, so why not get this cute hammered copper option? There will also be a set of matching bar tools, both for $15 each starting on December 19.
8. Easy Home Salt Crystal Lamp, $10
Remember that tween gift we teased earlier? This is what we had in mind! It will totally help personalize a bedroom in a fun, slightly retro way. Look for it stores on December 5.
9. Ambiano Sous Vide Precision Immersion Cooker, $50
For the person who's curious about sous vide cooking but doesn't always follow through with ambitious plans, this one is only $50. It clips onto any pot and has a protective base covering so that it can work with nonstick pots in addition to stainless steel ones. It comes out on December 5.
Have you found some great holiday gifts at Aldi in the past? Tell us about them in the comments below!