On Our Table: Beautiful Handmade Cutting Boards & Wooden Kitchen Accessories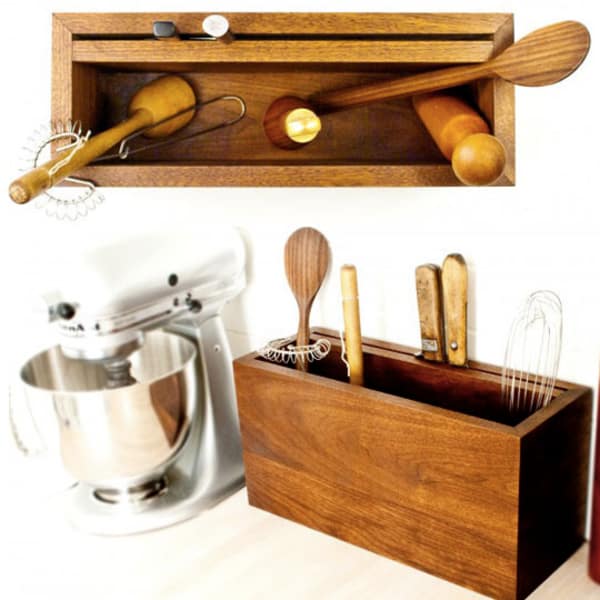 When Geoffrey Lilge agreed to help outfit Highlands Kitchen, his wife's award-winning restaurant in Edmonton, Canada, he had no idea it would lead to a new career for him. He became obsessed with finding the perfect cutting and charcuterie boards, which eventually led to On Our Table, a collection of handcrafted wooden kitchen objects that Lilge makes in his Alberta woodshop.
Four years of prototyping and restaurant testing, as well as "gluttonous amounts of charcuterie," resulted in a small collection of custom made-to-order boards and kitchen accessories. Every board is made out of FSC-certified walnut and features easy-to-hold oversize handles and a natural oil and beeswax finish. They are created, as Lilge says, "to inspire people to savour every detail when cooking, dining and sharing - bon appetit!"
• 1. 10.4.2 Utensil Crate in Walnut, $175CAD
• 2. 10.6.2 Box Knife Block, $175CAD
• 3. 4.3.2 BRS Board 14×18 Cutting Board, $118CAD
• 4. 10.3.2 Box : Knife Shelf, $125CAD
• 5. 6.3.2 Hole Slab Large Charcuterie Board, $250CAD
Visit the website → On Our Table