See Miami Through the Eyes of Award-Winning Chef Michelle Bernstein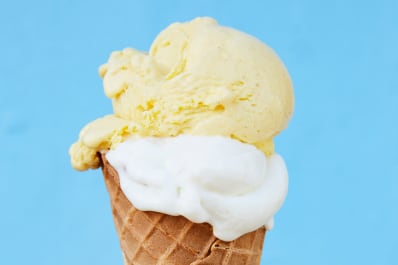 (Image credit: Tara Donne)
When you think of Miami, what do you think of? A place to catch some rays with a frosty beverage in your hand and miles of sandy beaches at your feet? A place where salsa dance beats and international flavors create a tangible energy and sizzling nightlife scene? This is the Miami you see in the movies and hear about in songs. This is the Miami that everyone knows.
But Miami is so much more than this — especially when it comes to food. Go ahead and have that frozen piña colada, but don't stop there. There's a whole world of cuisines out there, from the Latin fusion bites that chef Eileen Andrade is cooking up in West Kendall to kosher babka, made in a spare industrial space in the Wynwood Arts District.
And it's impossible to talk about food and Miami in the same conversation and not think of chef Michelle Bernstein. The James Beard Award winner, author, and Miami native has garnered wide acclaim for her simple yet flavorful approach and has pretty much become a household name over the years.
She still keeps busy in the kitchen with her café, Crumb on Parchment, in the Miami Design District, which she runs with her husband and business partner, David Martinez, and she's also the host of local Channel 10's SoFlo Taste and the Emmy award-winning series Check, Please! South Florida on PBS. In other words, she's an expert on South Florida cuisine and an obvious choice to share everything there is to love about Miami.
(Image credit: Michael Pisarri)
My husband and I moved to the Upper East Side of Miami 12 years ago when we were ready to open our first restaurant of our own. The houses in this part of Miami definitely have more of a modern architectural vibe, and the streets are filled with contemporary retailers and great little individually owned restaurants, but it is still incredibly convenient: We are eight minutes from the airport and six minutes from Miami Beach.
We found a perfect space that was affordable and easy to renovate and it became Michys. And the very same week we found a home for our restaurant, we found a home for ourselves that was literally a five-minute bike ride from Michys. It's a little 1930s house with sliding glass doors, flowering fruit trees, and peace — something you really look forward to when you're in the restaurant business! And best of all, our son, Zach, can ride around the neighborhood picking flowers for his collection without getting yelled at on a daily basis.
But this is just one little corner.
(Image credit: Daniel Azoulay)
(Image credit: Daniel Azoulay)
A quick drive through bustling downtown shows off the remarkable design of the Freedom Tower, our Ellis Island of the South. Just a couple blocks away is our new Perez Art Museum Miami — its landscape so modern and breathtaking, you almost don't even have to walk inside to see the artwork, as what you'll witness outdoors will leave you busy for hours on end. Even the waterfront restaurant Verde under the hanging plants is an experience.
(Image credit: Tara Donne)
(Image credit: Tara Donne)
(Image credit: Tara Donne)
For me, downtown is the center sweet spot of our city — especially Wynwood, just five minutes northwest. A few years ago, the great late Tony Goldman, whom I considered a dear friend, created the Wynwood Walls, an urban park filled with murals by artists from around the world, and had the foresight to develop much of the area.
It has become a haven for art-adoring pedestrians, international travelers, and, best of all, families — we love taking our son for ice cream, walks, and a glance at his favorite flower wall. Zak the Baker opened his doors and changed the way the whole city looked at and ate bread and Middle Eastern food as we knew it. And when Chef Brad Kilgore opened Alter, he truly opened our minds to a whole new cuisine experienced through his eyes and palate.
(Image credit: Tara Donne)
(Image credit: Tara Donne)
(Image credit: Tara Donne)
But while Wynwood is awesome, please don't miss a place that has what I consider the hottest vibe, sounds, culture, and beat. We locals call it La Sawesera, Calle Ocho, or Little Havana, and you just can't help dancing, smiling, and gawking. Domino Park is the center of it all where you'll find locals playing domino and chess, but don't speak, don't ask, and please don't break their concentration — trust me!
Since before I could reach the counter, I've been eating at Little Havana's La Camaronera Seafood Joint & Fish Market. Those fried shrimp are the best in the world — dip them in tartar sauce and their special habanero sauce and oh man! And make sure you try their minuta sandwiches — little filets of yellowtail fried to absolute perfection between soft Cuban sandwich rolls with onions, ketchup, and who knows what else, but honestly you won't care after one bite.
Grab a juice (or two, or three) at El Palacio de los Jugos and, by the way, if you're after a good Lechón asado (roast pig), they have that and all the best Cuban accompaniments you could want.
My husband and I burn our calories and energy dancing at Hoy Como Ayer (think: nostalgia, salsa, historic, and Cuban). You never know who you'll run into or what amazing band might be playing, from Spam Allstars to Albita. Ball & Chain is another favorite or ours. I'll be honest — once there I literally don't leave the dance floor until there is nothing left of me.
(Image credit: Iwan Baan)
(Image credit: Knauss Berry Farms)
As a busy chef, wife, and mother, I really don't get a lot of down time, but when it's family time we put down the windows in the car and head south. You won't find it surprising that I love being close to farms and fruit and vegetable trees, and harvesting it all in the most delicious season of all. When the fair part of the country is freezing and covered in snow, we are growing our best produce.
As a kid, Mom and Dad would take us to Knaus Berry Farm, which hasn't changed a bit. You get to pick the sun-kissed strawberries out back or just take pints of them home, sip from the thickest, most delicious milkshakes made with the sweetest of their berries, and of course wait in line for the most famous sticky buns in all of South Florida. It's well worth the wait, even in the rain.
We then head over to Fairchild Tropical Botanic Garden with more than 80 acres of tropical plants, cycads, flowering trees, and amazing art exhibits. I also love taking friends and chefs to Fruit and Spice Park, which has 500 varieties of fruits, veggies, and spices; it's mind-blowing.
(Image credit: Tara Donne)
(Image credit: Tara Donne)
(Image credit: Tara Donne)
As you'll have seen by now, Miami truly has so much to offer and every part of it has its own language, color, vibrancy, and flavor. But still, what we are best known for and what absolutely everyone comes here for is Miami Beach.
Since I was about 8 years old, I've been going to Athens Juice Bar, an institution only locals know, and there is nothing better to start your day with at the beach. Athens makes the best fruit salads topped with what I can only describe as ambrosia (a nectar made from all the fruit they chop daily; it's pink, sweet, and amazingly delicious). No one does juice like they do — get a half gallon, throw it in your cooler, and head to the sand.
Next, stop at Joe's Take Away (as we locals all do), get your fill of stone crabs and fried chicken, and walk over to South Pointe Park. There are dogs playing Frisbee with their owners; kids on rollerblades; the hottest skateboards (and bodies riding them), views of the port and ships; and a great kids' park with water games, hills to roll down, and slides to occupy them for hours while you lay on a blanket, soak up the sun, and enjoy your picnic. The furthest point of the beach is our favorite for building castles, taking long walks, and jumping in the ocean to cool off.
(Image credit: Pascal Depuhl)
(Image credit: Jesse Bratter)
But hold on — don't go home yet!
Head to the New World Center, and you won't believe your eyes. Frank Gehry designed something so amazing, so modern that you really won't want to miss it. Whether you love the symphony or not, you have to stop by. The inside is beautiful indeed, but the true draw is the outside. It features a breathtaking 2.5-acre park, and the best part is that outside visitors can experience live wall casts of select events throughout the season projected onto the building's façade. And guess what? It's free!
This is my Miami, the city that has kept me here all these years, keeping not only my brain entertained but my soul; keeping my family safe and happy, and my palate enthused and inspired.
This is the fourth installment of our new Bite-Sized Guide series, your guide to destinations near and far for cooks who love food and love to explore the world. See the whole guide to Miami here, including recipes, a walking tour of Brickell, and visits with local cooks who guide you to their favorites. Happy travels!